Fed's New York President William Dudley Sees Economic Risks, Calls For Cautious And Gradual Approach To Interest Rate Hikes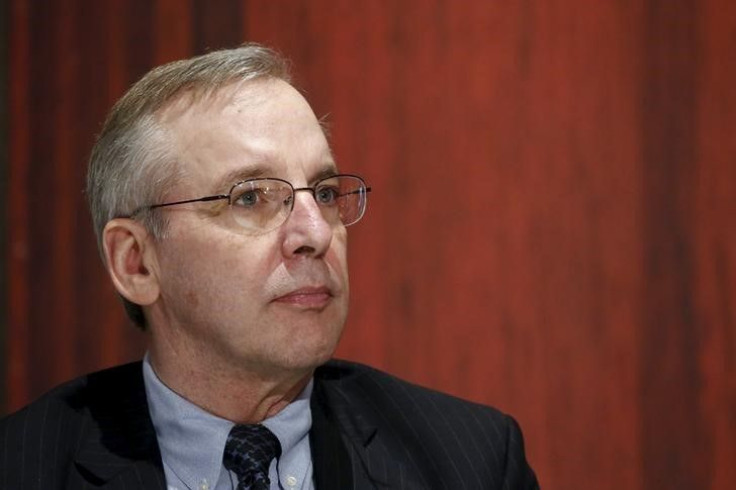 The Federal Reserve must approach further rate hikes cautiously and gradually because of lingering external risks to the U.S. economy, despite some strength at home and welcome hints of inflation, an influential Fed official said Friday.
In a speech that carefully weighed overseas threats against expectations of further domestic growth, New York Fed President William Dudley said risks are "slightly" tilted to the downside.
The broader committee of 10 Fed policymakers has failed to define this key "balance of risks" in its statements since December, when it raised interest rates for the first time in a decade. Now that early-year market turmoil has calmed, some of these Fed officials have said another hike could come in the next couple of months.
But Dudley, a close ally of Fed Chair Janet Yellen and a permanent voter on policy, said "a cautious and gradual approach to policy normalization is appropriate."
Caution, he added in a dovish tone, is needed "because of our limited ability to reduce the policy rate to respond to adverse developments, recognizing that we could also use forward guidance and balance sheet policies to provide additional accommodation if that proved warranted."
The Fed's next two policy meetings are on April 26-27, seen as an unlikely time for a hike, and June 14-15, when economists at most primary dealers expect the Fed to move. Traders in futures markets, typically more skeptical, see no more rate rises until December — and even that is a toss-up.
After a disappointing first quarter of growth likely below 1 percent, Dudley said he expects the economy to expand at about 2 percent overall this year, with unemployment falling to about 4.75 percent from 5 percent now.
He gave a relatively upbeat assessment of U.S. prospects, including expanded consumption and housing activity, with labor market "slack" continuing to shrink as more Americans return to the labor market and find jobs. He added, however, that more needs to be done to help the country's long-term unemployed.
The Fed policymaker also waded into the debate over raising the minimum wage to $15 per hour, adopted in California and parts of New York. He said that while the effects will be felt over many years and by relatively few workers,"at the margin [it is] actually not a bad thing" in that it would help raise overall U.S. wage inflation, a central bank goal.
While Dudley said he was heartened to see the Fed's preferred inflation gauge rise to 1.7 percent, he does not expect it to reach a 2 percent goal this year and remains alert to chances that that could turn around and force the Fed to deliver yet more accommodation.
"Although the downside risks have diminished since earlier in the year, I still judge the balance of risks to my inflation and growth outlooks to be tilted slightly to the downside," Dudley said at the University of Bridgeport in Connecticut.
Low oil and commodity prices "may signal more-persistent disinflationary pressures than I currently anticipate, while renewed tightening of financial market conditions could have a greater negative impact," Dudley said, while "there is significant uncertainty about economic growth prospects abroad."
© Copyright Thomson Reuters 2023. All rights reserved.