Felipe Massa Claims Formula E Will Fill Gap Where Formula 1 Does Not
Felipe Massa claims Formula E is going to attract any driver that does not make it into Formula 1, considering the electric car series is expanding significantly.
During this weekend, the sixth season of Formula E is underway in Saudi Arabia with back to back events on Friday and Saturday.
The field this time includes Porsche and Mercedes as manufacturers that are making their debuts as works teams.
Massa is one of the 24 drivers in Formula E, with ROKiT Venturi Racing.
The other former Formula 1 drivers on the grid include Stoffel Vandoorne, Pascal Wehrlein, and Brendon Hartley. The new Formula 2 champion Nyck de Vries is racing for the new works Mercedes team.
Formula E also has six other automakers, including Nissan, Audi, BMW, and Jaguar.
Massa told media outlets that Formula E is doing what is required of it, which is to grow. When a championship is growing and getting bigger, it draws the attention of big names.
He said it was the only championship he was interested in after Formula 1.
Interestingly, six-time world champion Lewis Hamilton has openly expressed his interest in joining Formula E. It could be a potential career switch considering the world champion will be looking to retire from Formula 1 after the next season.
Massa believes that Hamilton will not be the only big personality that joins Formula E from the mainstream leagues.
Nico Rosberg, former Formula 1 champion, claimed his father laughed at him when he first suggested backing Formula E, but he has since wiped the smirk from his face.
Massa says he concentrates on Formula E because he believes in its future more than he does any other championship.
He is sure that any driver who does not have the chance to stay in Formula 1 is going to opt for Formula E.
The weekend's doubleheader taking place in Saudi Arabia marks the beginning of the biggest season yet for the championship, considering the entry of Mercedes and Porsche.
Massa's Venturi team finished eighth out of 11 teams the previous season, but he admits, his name still brings some expectation for good performance.
He said he understands the fame that his name brings, but he also knows the level of the drivers he is competing against.
He added that every driver on the Formula E grid is able to succeed in Formula 1.
Massa competed in 15 seasons of Formula 1 and had 11 Grand Prix victories during his tenure when he raced with Ferrari, Sauber, and Williams.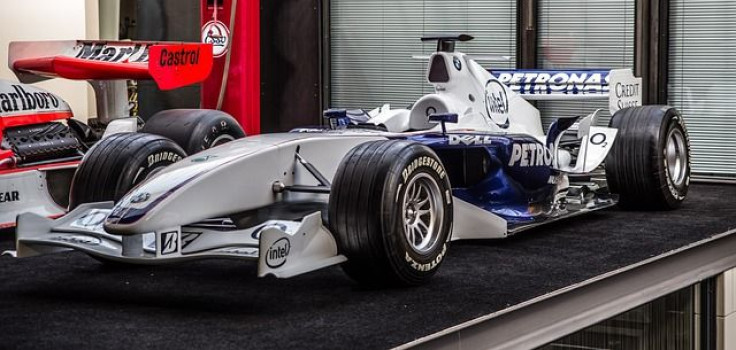 © Copyright IBTimes 2023. All rights reserved.