Ferguson Protesters Unhappy With Police Public Relations After Mike Brown Shooting
FERGUSON, Mo. -- Law enforcement officials released Friday the name of the officer who fatally shot 18-year-old Michael Brown over the weekend and identified him as a criminal suspect. The officer identification was welcome news to protesters in Ferguson who had been demanding information for more than five days, and indicative of the new approach being embraced by police after days of unrest. But for many, including Brown's family, the explanation of Brown's shooting was far from acceptable.
"They didn't say much. It was pretty disappointing," said Francis Karengi, 52, who heads a ministry just fifteen minutes away from where the shooting occurred. "There are just so many more questions."
Ferguson Police Chief Thomas Jackson said during the press conference that Brown was a suspect in a strong-arm robbery involving a box of cigars. Jackson also identified Darren Wilson as the officer who killed Brown on Saturday.
Michael Brown's family said in a statement Friday that the facts disclosed so far do not explain his death.
"Michael Brown's family is beyond outraged at the devious way the police chief has chosen to disseminate piece mil information in a manner intended to assassinate the character of their son, following such a brutal assassination of his person in broad daylight," reads the public statement provided by the family's attorney. "There is nothing based on the facts that have been placed before us that can justify the execution style murder of their child by this police officer as he held his hands up, which is the universal sign of surrender."
The press conference atmosphere, while still somewhat tense, was much more peaceful than the violent clashes between police and protesters that occurred earlier this week, when police aimed tanks and guns at those gathered. That changed when local police handed over authority Thursday to the Missouri State Highway Patrol led by Capt. Ron Johnson, who marched through the streets with protesters, answered questions and spoke to the media.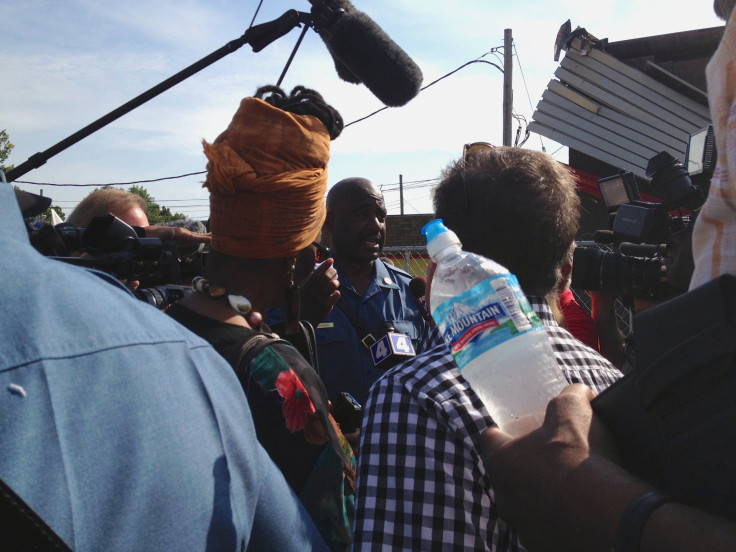 While the recent efforts have been welcomed by locals, they still questioned the initial response from police.
"Why did it take so long to learn his name?" asked Tanisha Wheler, 30, to a group of supporters who had gathered outside the QuickTrip in Ferguson where Johnson addressed the public earlier this morning. "Is this what our tax dollars are paying for?"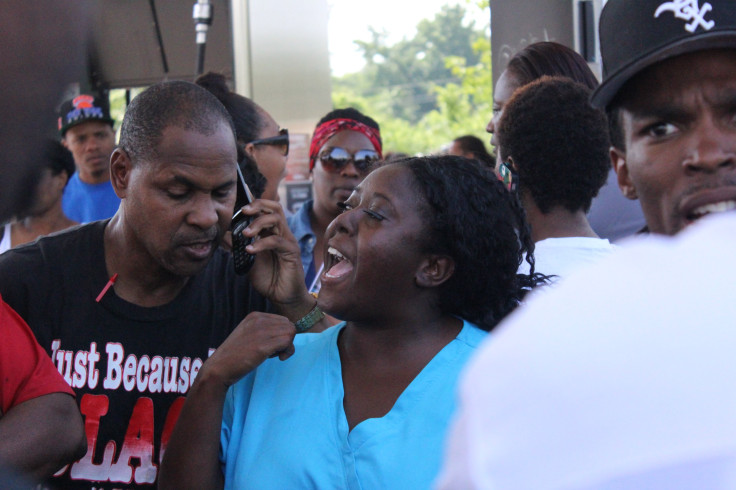 Wheler, a St. Louis resident, said she felt compelled to come out and support those in the suburban neighborhood who were asking for more from their public servants.
"It's not just about Ferguson, it's about all of us," she said.
But amid the questions and discontent, some residents expressed a tentative hope that the new public relations campaign was a sign of progress.
"I mean, last night was the first time it was peaceful," said Wanda Cross, 52, who attended the press conference. "They still need to do better though."
© Copyright IBTimes 2023. All rights reserved.