Fighting In Libya's Benghazi Kills 50 In Past 10 Days: Medics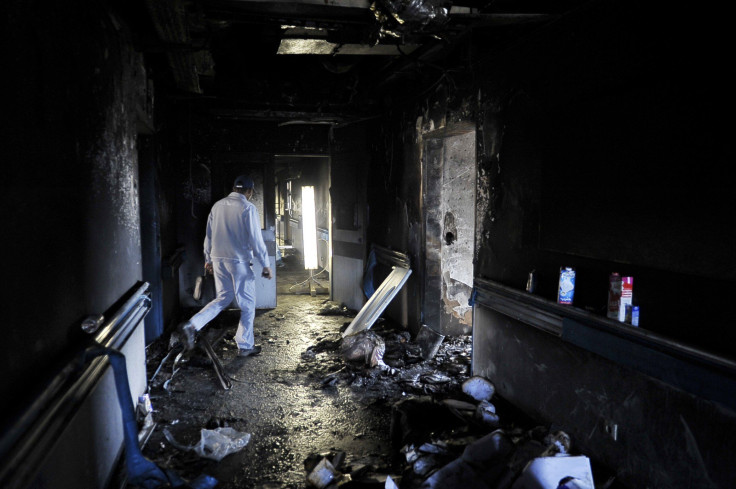 (Reuters) - - Almost 50 people have been killed in the past 10 days in fighting between Libyan pro-government forces and Islamist groups in the second-largest city, Benghazi, medical personnel said on Wednesday.
That brings the death toll to around 450 since army special forces and troops led by former general Khalifa Haftar launched an offensive against Islamists in Benghazi, expelling them from the airport area and from several camps the army had lost during the summer.
Around 48 people have been killed and 80 wounded in the past ten days, hospital staff said, asking not to be named. Two soldiers were killed on Wednesday, they said.
Banks and shops have re-opened in some districts where fighting has ended, but the conflict appears to be stalemated at the city's port. Although Haftar's forces have been bombing the area for weeks, pro-government forces say Islamists are still holed up in the area.
Haftar's spokesman, Mohamed El Hejazi, who also speaks for the army in eastern Libya, said reinforcements were coming from the eastern cities of Tobruk and Ajdabiya to help pro-government forces in Benghazi.
The fighting in Benghazi is part of wider turmoil in the North African country. Two governments, each with its own parliament and army, are vying for legitimacy, three years after the ouster of Muammar Gaddafi.
In August, Prime Minister Abdullah al-Thinni and his cabinet were forced to leave Tripoli for the east when a group called Libya Dawn seized the capital. The new rulers set up their own government, which has not been recognised by the United Nations and world powers.
The situation has been complicated by the Benghazi fighting, where Haftar has merged his force with the army under a mandate from the elected parliament, which is allied to Thinni.
Haftar's forces have planes from Libya's outdated air force, though his opponents say he is backed by Egypt, which is worried about the spread of militants. He denies this.
© Copyright IBTimes 2023. All rights reserved.