First Mark Hasse, Now Mike McLelland; Has The Aryan Brotherhood Declared War On Texas Law Enforcement?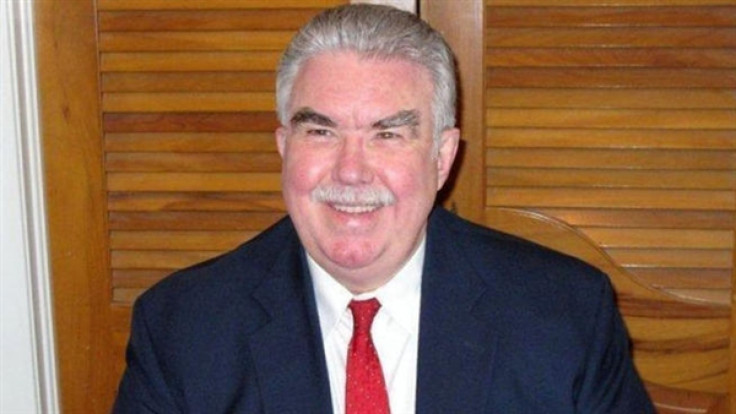 One investigator compared the situation to the drug-gang violence in Mexico. The door had been kicked in. Shell casings were peppered all over the floor. Nearby, the bullet-riddled bodies of Texas district attorney Mike McLelland and his wife Cynthia Woodward McLelland were discovered by police on Saturday in Kaufman County, east of Dallas.
This was the second apparent assassination of a local member of law enforcement in two months, and the Texas Rangers were taking no chances.
Since Saturday security has been provided to the staff of the district attorney's office as investigators try to make a connection between the cold-blooded murder of the McLellands and the Jan. 31 execution of Kaufman prosecutor Mark Hasse, who was shot and killed exiting his vehicle on his way to work.
"I think everybody there is a target. They're not safe in the streets in downtown Kaufman. They're not safe in their homes," Eric Smenner, a Kaufman defense attorney, told the Dallas Morning News.
These words would seem normal ascribed to prosecutors in Islamabad or Mexico City, but for prosecutors of a quiet north Texas country to require bodyguards is a reality that has state and federal law enforcers scrambling to find suspects and motives before another fatal blow to the legal system occurs.
And though no connections have yet been made, the executions have many wondering if a threat that emerged in December from one of the country's most violent extremist groups, the Aryan Brotherhood, against Texas state law enforcement is in play.
In October, a multi-agency task force secured the indictments by a federal grand jury in Houston of 34 members of this 49-year-old white supremacist organization, which has its roots in the prison system. The men include four top lieutenants in the group involved mainly in racketeering and drugs.
"Today's takedown represents a devastating blow to the leadership of ABT," Assistant Attorney General Breuer said in announcing the indictments in November.
Listed among the many members of this multi-agency task force is the Kaufman County District Attorney's Office.
In December the Texas Department of Public Safety issued a statewide alert warning members of Texas law enforcement of credible evidence that the Aryan Brotherhood was involved in "issuing orders to inflict 'mass casualties or death' to law enforcement officials who were involved in cases where Aryan Brotherhood of Texas are facing life sentences or the death penalty."
© Copyright IBTimes 2023. All rights reserved.
FOLLOW MORE IBT NEWS ON THE BELOW CHANNELS