First US Ebola Virus Patient In Dallas Potentially Exposed 'Handful' Of Others: CDC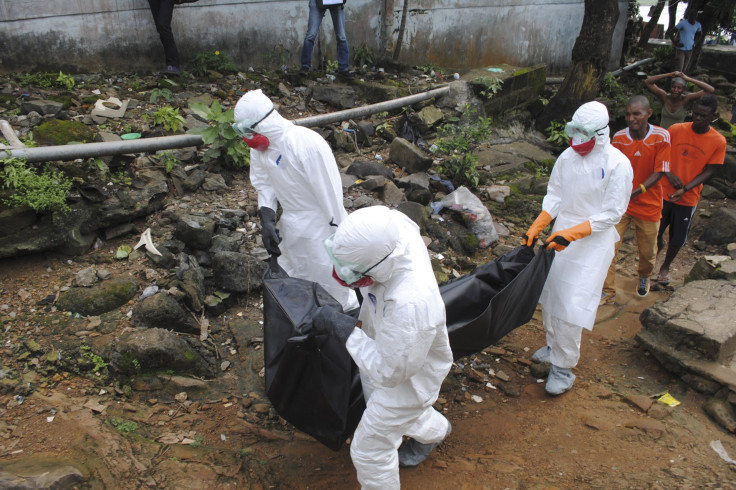 A team for the Centers for Disease Control and Prevention flew down to Dallas after a patient was placed under evaluation after exhibiting symptoms of the Ebola virus. The patient, who had been in Liberia, is the first person confirmed sick with Ebola in the United States.
In a Tuesday evening press conference, Dr. Tom Frieden, director of Centers for Disease Control and Prevention, carefully discussed the patient's deteriorating health and the possible public health issues created by the illness. The patient, said Dr. Frieden, arrived in the U.S. on Sept. 20, on a flight from Liberia; the patient was not exhibiting symptoms of the disease while in transit -- meaning that no one else on the plane was at risk for the infection -- but began developing symptoms on Sept. 24. (Because of medical privacy laws, Dr. Frieden did not divulge any information about the patient's age or identity, but did refer to the patient repeatedly as "he.")
The patient was not admitted and put into isolation in Texas Health Presbyterian Hospital in Dallas until Sept. 28: That means that people who came in contact with him during the four-day period between the 24th to the 28th may have been exposed to the virus. Frieden says the patient was in contact with "a handful" of people including family members before receiving proper medical care and being isolated to prevent any further infections.
Frieden emphasized that Ebola is not easy to catch. He said a three-pronged plan would be put into place to prevent the disease spreading further: Caring for the patient (who is seriously ill); "contact tracing" everyone who may have had contact with the patient during the crucial period; and monitoring those people for 21 days, the number of days it takes for symptoms to begin.
The CDC has deployed a team to Texas that will work alongside the hospital and local health officials to help contain the disease.
"We will control this case of Ebola so it does not spread widely in this country," Frieden said of their procedure. "[There is] no doubt in my mind that we will stop it here."
© Copyright IBTimes 2023. All rights reserved.
FOLLOW MORE IBT NEWS ON THE BELOW CHANNELS