Fish Recall 2019: How To Get A Refund From Kroger, Dillion's, Baker's And More
After Hy-Vee recalled its chicken and beef ready-to-eat meals because of an undeclared milk allergen, Alfa International Seafood, Inc. has recalled yellowfin tuna because it may cause histamine – a fish poisoning that can result in an allergic reaction.
The recalled wild-caught yellowfin tuna loins were sold at Kroger, Baker's, Dillion's Gerbes, JayC Food, and Payless stores in Alabama, Arkansas, Georgia, Illinois, Indiana, Kansas, Kentucky, Michigan, Missouri, Mississippi, Nebraska, Ohio, South Carolina, Tennessee, Virginia, and West Virginia.
The affected tuna loins were labeled as Yellowfin Tuna Steaks or Seasoned Yellowfin Tuna Steaks. They were sold from the service counter or in trays in a display case. The recalled tuna was sold from Aug. 20 to Sept 7 and had sell-by dates of Aug. 29 to Sept. 14.
The recalled tuna should not be consumed. It should be returned to the place of purchase for a full refund. Questions about the recall can be directed to Alfa International Seafood at 1-855-551-0118, Monday through Friday from 9 a.m. to 5 p.m. ET.
The company has received five reports of illnesses by consumers that have eaten the fish. However, the Alfa International Seafood feels that these were isolated illnesses but has initiated a voluntary recall as a "precautionary measure."
High levels of histamine in fish can cause an allergic reaction that can include symptoms such as a tingling or burning sensation in the mouth, facial swelling, rash, hives, and itchy skin, nausea, vomiting or diarrhea. Symptoms generally appear within minutes to several hours after consuming the affected fish and resolve themselves within several hours without medical attention.
Some individuals may experience different symptoms and should see medical attention is the symptoms are severe.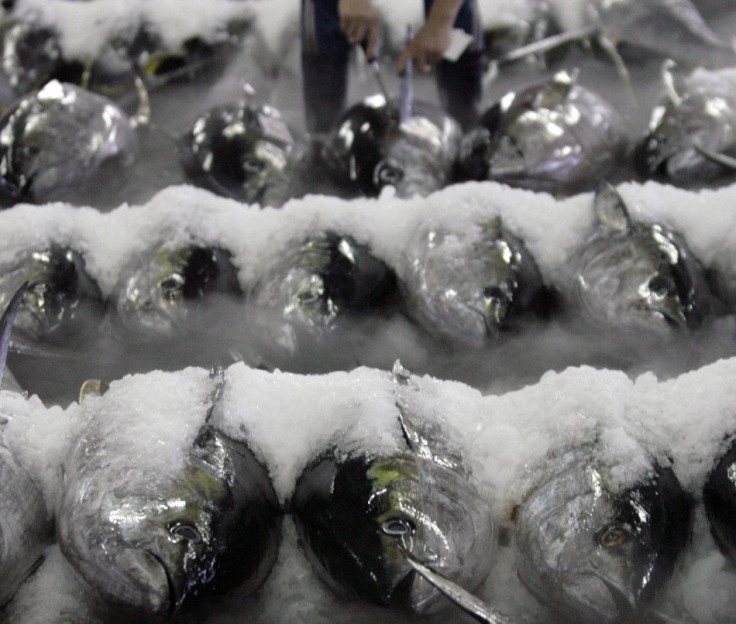 © Copyright IBTimes 2023. All rights reserved.