Fisherman Catches Giant 13-Foot Stingray; Scientists Say It's World's Largest Freshwater Fish [Photos]
KEY POINTS
The Cambodian fisherman sought the help of researchers to release the stingray
Tagging the fish would help provide valuable insight about its behavior
Researchers say "these fishers can actually be great allies in working to protect these animals"
A fisherman in Cambodia has captured what is now considered the largest freshwater fish on record.
The giant freshwater stingray, which was caught in the Mekong River, weighed about 660 pounds (300 kilograms) and measured nearly four meters (13 feet), reported AP News. This beats the previous freshwater fish record, which was a Mekong giant catfish caught in Thailand that weighed 646 pounds (293 kilograms).
In a video shared on Facebook by Wonders of the Mekong, a joint Cambodian-U.S. research project, the team explained that the fisherman had accidentally hooked the fish and immediately called them for help to release the stingray.
"The Wonders of the Mekong project along with the Cambodian Fisheries Administration established a network of fishers who agreed to report catches of giant and endangered fish," the group noted. "Fortunately, our work to establish a network of acoustic receivers in the Mekong River was occurring at the same time, and we were able to fit the record-breaking giant stingray with an acoustic tag on June 14."
In the video, one can see the team working together to measure, tag and put the "megafish" back into the water. Now, the researchers can track the fish and learn more about its movement and behavior, which, according to fish biologist Dana Lee, was "really critical to promote the conservation of the species."
"Yeah, when you see a fish this size, especially in freshwater, it is hard to comprehend, so I think all of our team was stunned," Wonders of the Mekong leader Zeb Hogan said in an online interview with the University of Nevada in Reno. "The fact that the fish can still get this big is a hopeful sign for the Mekong River."
Indeed, giant freshwater fish are said to be among the "most endangered animals on the planet," the group noted. In fact, these "river giants" are believed to be dwindling in number because of pollution, overfishing, invasive species and the building of dams, according to National Geographic.
In the case of the record-breaking fish, the area where it was spotted was believed to be a critical spawning habitat for the species, with several other females being caught in the area in the last two months alone, the AP report said.
The record-holder has now been nicknamed "Boramy," which means "full moon" in Khmer, because of its round shape and also due to the fact that it was released during the full moon. The fisherman, 45-year-old Moul Thun, was also awarded $600.
"The fact that [Thun] called us is testament to the importance of working with local communities," Hogan said. "These fishers can actually be great allies in working to protect these animals."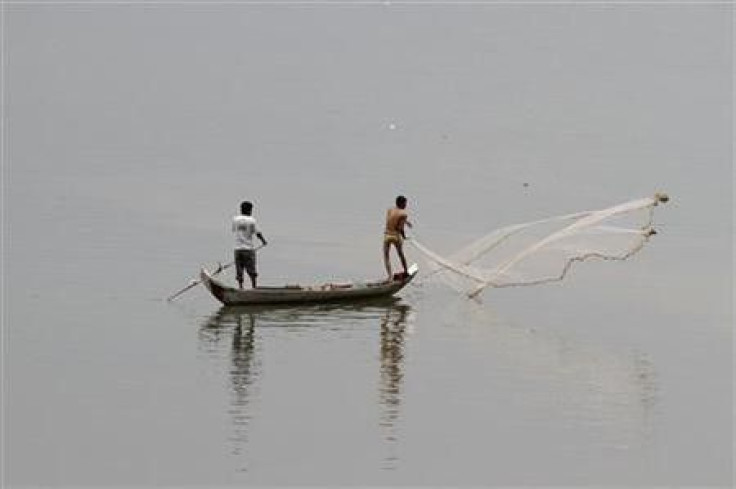 © Copyright IBTimes 2023. All rights reserved.