Man Catches Rare 'National Treasure Fish,' Could Be Jailed For Alleged Hunting
A man in Taiwan could be facing a maximum penalty of five years in prison for catching an endangered species often regarded as the island's "national treasure fish."
The species has been identified as Formosan landlocked salmon. The Seventh Special Police Corps said in a press release Monday the organization, along with the Shei-Pa National Park Headquarters, conducted a "national treasure fish" hunting bust in Nanhu River in Taichung City's Heping District in early May, CNA reported [Google Translate showed].
The local police said they arrested a 56-year-old Nantou County man, identified only as Wu. The man was reportedly using a fishing tackle to catch two Formosan landlocked salmon, a first-category protected species. The alleged hunting was in violation of the Wildlife Conservation Act, according to SETN.
The incident came to light after Wu shared a picture of the fish on Facebook. The police learned about the Facebook post, and immediately launched an investigation, following which experts confirmed the fish was a Formosan landlocked salmon.
Following this, the police summoned Wu and questioned him. During the interrogation, Wu told the police he had caught two of the fish, and later released them back into the river.
According to local reports, Wu's act of using fishing tackle to catch the Formosan landlocked salmon had allegedly violated the Wildlife Conservation Act. He could become the first person on the island to face criminal charges for hunting the "national treasure fish."
If convicted, Wu could face jail time of not less than six months and no more than five years. He could also be fined at least $6,800.
The existence of the remarkable fish was first revealed to the world just over 100 years ago by Japanese scientist Oshima Masamitsu, according to Life of Taiwan. The scientific name of the fish is Oncorhynchus formosanus, but is commonly called the Formosan landlocked salmon.
The fish is the world's southernmost salmon species, and also the only one found more than 1,700 m above sea level. This unique species seldom grows longer than 40 cm, and rarely lives more than four years. It remains unclear how many of these species are still found in Taiwan.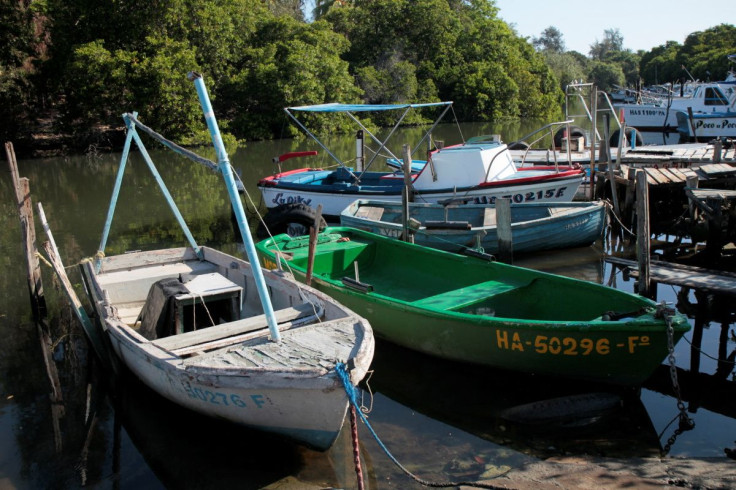 FOLLOW MORE IBT NEWS ON THE BELOW CHANNELS