Fist Fight Breaks Out On Carnival Cruise Ship Amid Curfew Concerns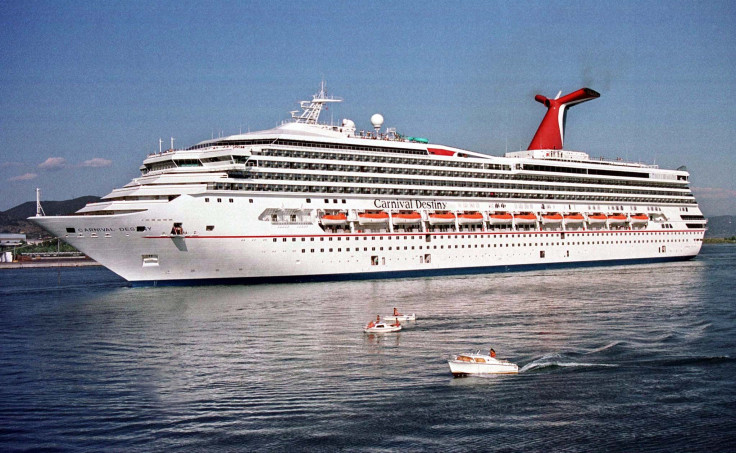 Another fight has broken out on a Carnival Cruise ship. The massive fist fight erupted on the Carnival Sunrise cruise ship on Sept. 9, and it was captured on videos that have been circulating on social media.
The altercation is reported to have been caused by a disagreement involving a group of passengers over a seat at the bar.
The video appears to show a man punching a woman while onlookers attempt to stop the brawl by hitting and kicking the man.
(Warning: The following videos contain language NSFW.)
Other passengers are also shown being engaged in the fight, which was eventually stopped by the ship's security team.
Security pulled the man off the woman, who was left on the ground after the incident.
Shouting between the passengers can be heard on a TikTok video of the incident even as the fight was broken up by security.
The fight, according to the person that posted the video, was over "a seat and personal space," The Sun reported.
Others that were allegedly onboard the ship at the time of the incident commented on the video post on TikTok, with one person saying, "I was on the deck above (ledo deck) smoking when everyone started running. Went to see what was going on and saw about 30 or more people fighting."
Another passenger supposedly on the ship commented, "All I know is, I was filling my cup up with lemonade then boom, they were knuckin' and buckin'... you just had to be there."
It was unclear at the time of writing where the Carnival Sunrise ship was enroute to or how long the cruise was slated for.
The news of the onboard brawl comes as Carnival Cruise implemented a curfew for minors on its ships, no longer allowing anyone aged 17 or younger to be out past 1 a.m. without adult supervision, unless they are involved in a Circle C or Club 02 teen activity, according to the cruise line's website.
While the fight seemed to be between a group of adults, Carnival told Fox News, "Everyone has a better time when children are supervised, and this guideline is consistent with our commitment to safety."
Some people criticized Carnival for allowing the violence on its cruises, with one saying that it needs to "implement harsh punishment for those who get into altercations," The Sun reported.
This is the second fight in recent months that has erupted on a Carnival cruise ship. As reported by the Daily Mail, as many as 60 people engaged in a fight at around 2 a.m. on the dance floor of the Carnival Magic ship in June. This fight was also caught on video and was said to be between a couple over jealousy issues.
© Copyright IBTimes 2023. All rights reserved.