Dense Fog Causes Viking Cruise Ship Crash In Germany [PHOTOS]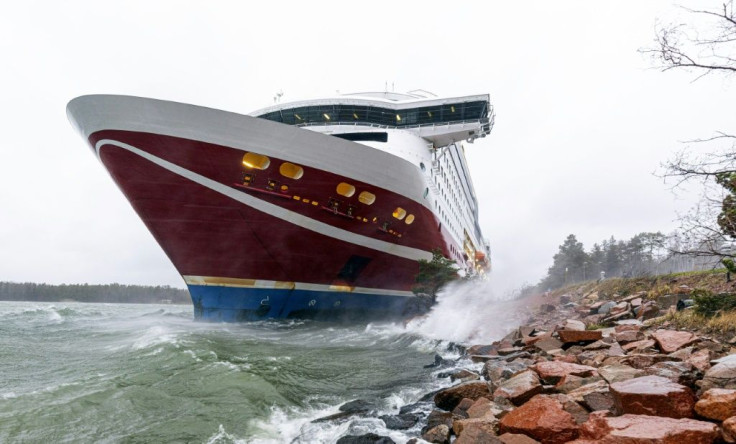 A Viking cruise ship hit another vessel on the Rhine River in Germany in the early morning hours Sunday, causing minor injuries to passengers and crew members.
The accident happened close to Wesel, Germany, with the Viking Kvasir ship that was on an Antwerpen-to-Amsterdam river cruise, the blog Cruise Law News reported.
Dense fog was initially blamed for the accident, as the Viking Kvasir collided with another vessel that was sideways in the river, the report said. Passengers told the blog that the ship's engines went full reserve for a few seconds before an "enormous crash" was felt.
Viking Kvasir crew said the accident was the other ship's fault as there was very restricted visibility that caused the other vessel to disappear in the fog. There was no immediate word on the other ship's damage or the condition of its crew and passengers.
Some minor injuries were reported among cruise passengers and crew members. One crew member received treatment for burns as breakfast was being prepared at the time of the accident, while others had minor cuts from damaged glassware, Cruise Law News said. A few passengers also sustained injuries as they were standing during the impact.
The report from Cruise Line News also indicated that no water was taken on by the cruise ship, and a tarp had been used to cover up the damage.
The ship was resupplied, and morning excursions resumed as normal, according to Cruise Law News.
Officials were also seen interviewing the Viking Kvasir's first officer while the damage on the ship was being inspected.
This is not the first accident involving a Viking ship on the Rhine River. In July, the Viking Hermod ship collided with a cargo ship, injuring two passengers. The cruise ship had damage to its bow, while the cargo ship ended up running aground.
© Copyright IBTimes 2023. All rights reserved.