Five Signs That Japan's Long-Dead Real Estate Market Has (Finally) Come Back To Life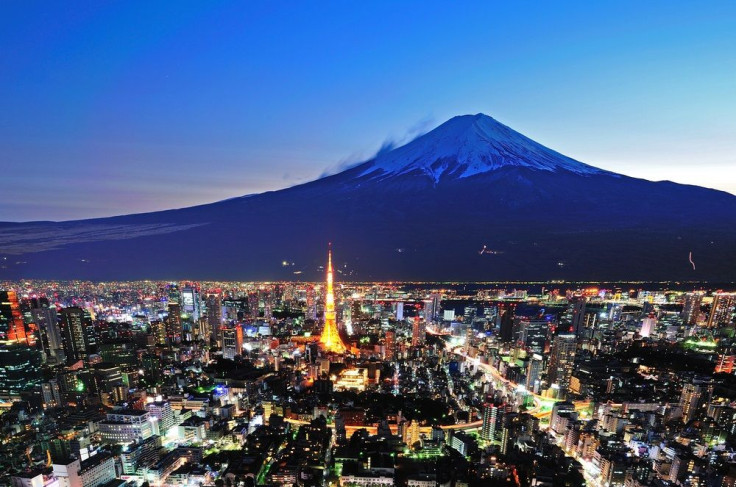 After decades drowning in deflation, Japan's property market is re-emerging, with average prices for new condos in Tokyo hitting levels not seen since 1992, the Real Estate Economic Institute said this week. If the trend continues and broadens, it could mark a turnaround in the long-dormant financial fortunes of the world's third-largest economy.
Such a turnaround is long overdue: Japan's real estate prices have been falling for nearly 25 years. From 1990 to 2002, falling real estate prices swallowed an estimated $9.3 trillion of the nation's wealth, according to the Nomura Research Institute.
Now there's evidence from various sectors that the real estate market is rising.
1. Tokyo's new condo sales grew 31 percent between May and December 2013, compared to the same period in 2012. The average price of new condos in Osaka rose by 8.8 percent in June 2013 from a year earlier, Global Property Guide said late last year.
2. Resale prices are also rebounding, although at a slower pace. Sales of existing condos in and surrounding Tokyo grew 17 percent between May and September last year compared with the same period a year earlier, according to Real Estate Information Network for East Japan. The Tokyo Stock Exchange Home Price Index grew 3.3 percent in October from a year earlier. That's still 11 percent below the precrisis 2007 peak and 59 percent below June 1993 prices, the earliest data available.
3. Though overall land prices are still falling-- average property prices are still 71 percent below their peak in 1991, according to a report released last week by the Bank of Japan-- land prices near major metropolitan areas are increasing. From June 2012 to June 2013, the average price of land in the Tokyo area grew by 5.2 percent, according to the Land Institute of Japan. In the Osaka area, the average land price grew by 2.3 percent in the same period. According to a Japanese government survey, more than two-thirds of major urban areas saw their property values rise last summer. In July, Moody's upgraded its rating of Japan's property market from negative to stable.
4. Residential construction is increasing. The number of new home buildings increased by 8.6 percent to 451,063 in the first half of 2013, compared to the same period last year, according to the Ministry of Land, Infrastructure, Transport and Tourism.
5. If Japan's fiscal and monetary efforts to stimulate the economy succeed -- including the Bank of Japan's goal of inflation climbing to 2 percent -- interest rates will rise, lowering the cost of fixed-rate mortgages and, thus, motivating potential borrowers to take out loans that can be paid back with ever-cheapening money.
The road ahead could be bumpy. New home sales may be up now because of a planned sales-tax hike in April. But even with a tax hike in April, the real estate recovery may continue: Unlike the last sales-tax hike in April 1997, Japan's economic policies under Prime Minister Shinzo Abe have raised expectations for higher prices ahead and encouraged businesses to invest more. To offset any negative impact from the tax hike, the Abe administration is preparing a stimulus package of up to 5 trillion yen (about $48.3 billion).
(Note: Mt. Fuji nightfall photo by Shutterstock.com.)
© Copyright IBTimes 2023. All rights reserved.