'Flappy Bird' No Longer Available For Android, iPhone; 'GTA IV' Mod Features Character Mashup
You'll never look at "Flappy Bird" the same.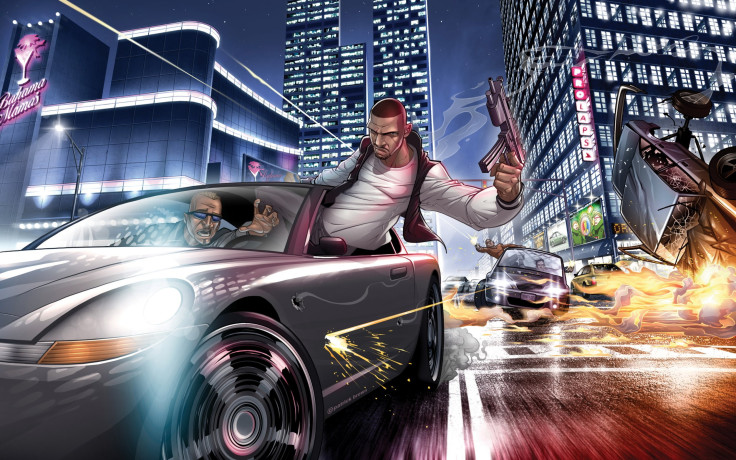 Love "GTA 4" and "Flappy Bird"? The popular app and action-adventure game meet in a recent mod for "Grand Theft Auto 4."
The mod, which was posted to YouTube on Feb. 27, was created by modders quechus13 and julionib. The video already has more than 83,000 views.
Users manipulate "The Ballad of Gay Tony" expansion pack character Luis, whose head has become the main character of Dong Nguyen's popular "Flappy Bird" character.
The video's description reads:
Another amazing mod by julionib and quechus13, this mod brings flappy bird to gta 4 even with a point system and even a flappy bird face, allthough it would have been fun if it wasn't a head but a human size model but then there would be no flap animation :P then again did the flappy bird game have animations?
The mod is available today on Windows PC through the modders' website.
"Flappy Bird" was published by Vietnam-based Gears Studio last May. At one point, the title was currently being downloaded 2 million to 3 million times per day and pulling in $50,000 in ad revenue daily in Google Play and Apple iOS stores. "Flappy Bird" received an iPhone update in May 2013 and an iOS6 update in September of last year. It topped the free category of downloadable games in the American and Chinese iTunes App Store at the end of January 2014.
On Feb. 9, Nguyen removed the game, claiming it was due to the amount of criticism and negative press it was receiving. "I am sorry, 'Flappy Bird' users, 22 hours from now, I will take 'Flappy Bird' down. I cannot take this anymore," Nguyen tweeted on Saturday. He also denied that he was asked to remove the app by Nintendo, a speculation made by many gaming sites. "It is not anything related to legal issues. I just cannot keep it anymore," he posted on Feb. 8.
© Copyright IBTimes 2023. All rights reserved.