Flight MH370 Update: Boeing Taking Over Search? Aviation Expert Claims As Underwater Search Nears End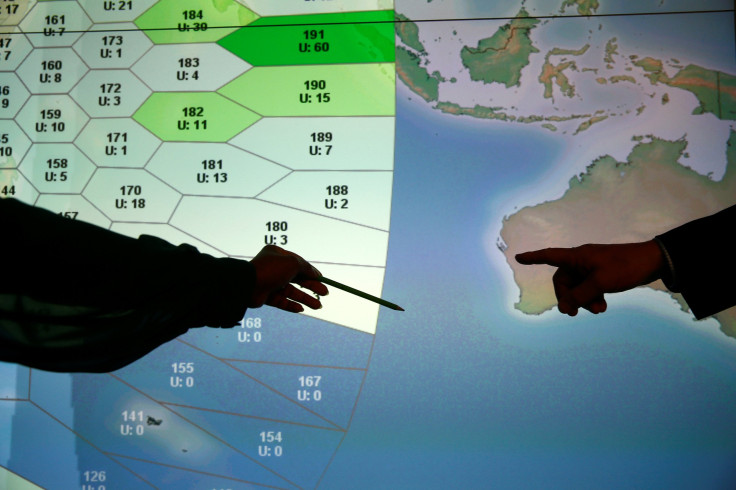 Boeing is expected to take over a new privately funded search for the missing Malaysia Airlines Flight MH370, an aviation expert said Sunday. The news comes as the underwater search — jointly funded by Australia, China and Malaysia — is nearing its end.
John Goglia, a safety consultant and former member of the National Transportation Safety Board, reportedly said that while the current search led by Australia is wrapping up, the quest for answers is far from over.
"The search will continue ... but it will be a privately run," he said, adding that Boeing will most likely take the lead. "It'll be smaller and more focused but that's probably better."
Last month, investigators said in a report that the missing Boeing 777-200 won't be found in the area in a remote part of the southern Indian Ocean that officials have searched for two years. The plane's wreckage may have instead traveled further north based on flight simulations and new analysis of satellite communications, according to a team of international investigators searching for the plane.
"There is a high degree of confidence that the previously identified underwater area searched to date does not contain the missing aircraft," the report stated. "The experts concluded that, if this area were to be searched, prospective areas for locating the aircraft wreckage, based on all the analysis to date, would be exhausted."
The Australian Transport Safety Bureau, which is leading the $145 million search for the aircraft, said that the operation will be suspended if there are no credible clues as to the plane's whereabouts after the completion of the underwater search of the 46,000-square-mile area in a remote part of the ocean.
Flight MH370 went missing on March 8, 2014, with 239 people on board while on its way from Kuala Lumpur to Beijing.
© Copyright IBTimes 2023. All rights reserved.