Florida Primary: January Date Violates Republican Rules, Complicates Race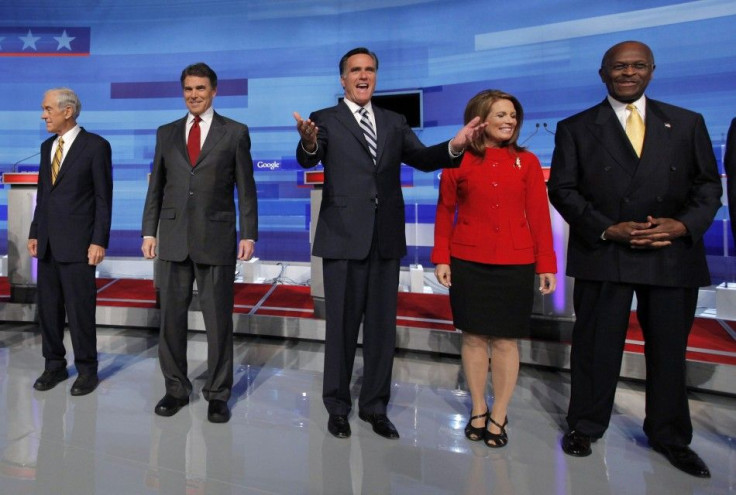 The Florida legislature is planning to schedule the state's Republican presidential primary for Jan. 31, 2012, expressly violating party rules and further upsetting the 2012 election cycle.
Under Republican National Committee rules, only Iowa, New Hampshire, Nevada and South Carolina are allowed to hold their primaries or caucuses before March 6. States that break that rule risk losing half of their delegates to the Republican National Convention in August.
But this year, in spite of the threat of losing delegates, states have been jockeying to join that elite club, which has a disproportionate influence on the nomination process.
Arizona has already said that it plans to hold its primary on Feb. 28. In response, South Carolina said it would move its primary up to avoid having it on the same day as Arizona's. Just last week, Colorado Republicans voted to move their caucus to Feb. 7, the day after the Iowa caucus and the same day as the Missouri primary.
Florida Wants an Early Primary
Dean Cannon, the Florida House speaker, told The Associated Press that the state legislature wanted Florida to hold its primary fifth, after the four traditional early states. He added that if any state other than the traditional four tried to schedule its primary or caucus earlier than Florida's, Florida would consider moving its contest up even further.
The idea is to force the presidential candidates to expend substantial resources early in the game to compete in Florida. It is very expensive to court voters in such a large state, and CBS News noted that candidates who pour a lot of money into a Florida campaign and don't win could find themselves out of the race before it has really begun.
An early Florida primary would also force candidates to play to the state's large elderly population, which brings up sticky issues of Social Security and Medicare.
My job is to protect the voters of Florida and worry about the Republican National Committee rules second, Cannon told The Associated Press.
Will Other States Try to Advance Primaries?
Florida's decision will make waves far beyond the state itself, as other states scramble to shift their primaries forward in response.
The order of primaries and caucuses does have a significant effect on the nomination process. In the first few contests, frontrunners tend either to solidify their leads or disappear, and dark-horse candidates have their last real chance to break through.
But only a handful of states can have that advantage, and the traditional choice can seem arbitrary. It is especially contentious this year because state Republican delegations are so eager to have their say in choosing the candidate best able to defeat President Barack Obama.
Democrats criticized Republicans in line-jumping states for playing games with the primary schedule.
In my opinion, this is a game of Republican Party chicken between states, Scott Arceneaux, executive director of the Florida Democratic Party, told CBS News on Wednesday, calling the move a detriment to the voters and taxpayers of Florida who want to know when their election will be.
But Brian Hughes, a spokesman for the Florida Republican Party, argued in a CBS News interview that it is important for candidates to be put through the paces in Florida because there's no way to win the White House without Florida -- the point being that if the eventual nominee is not popular in Florida, they will have a hard time beating President Obama.
© Copyright IBTimes 2022. All rights reserved.
FOLLOW MORE IBT NEWS ON THE BELOW CHANNELS