Floyd Mayweather Jr. Inks Deal To Create Own Digital Content
KEY POINTS
Floyd Mayweather Jr. signs deal to create "Virtual Mayweather"
The digital platform will feature Mayweather Jr. virtually fighting against boxing greats
Mayweather Jr. continues to innovate for sports
Floyd Mayweather Jr. has been teasing fans about his return to boxing. From a possible crossover to mixed martial arts, or a potential rematch against Manny Pacquiao, the retired fighting icon has given combat sports followers a subtle hint regarding his comeback.
And it looks like the long wait will be over, except that none of the mentioned potential matchups will be held in an actual fighting arena – at least for now.
Mayweather Jr. reportedly signed a deal with streaming platform fuboTV and virtual entertainment company FaceBank as he tries to experiment on a digital platform aimed at coming up with virtual boxing matchups and other creative content.
Called the "Virtual Mayweather', the "digital likeness" will allow fans to witness the undefeated former boxing champion go against some of the biggest names in the sport in real-time simulations.
"Resembling short films, these precise, real-time simulations will feature top-secret results based on a modeling computer that will make incremental relationships between actual performance, velocity of punches, speed of reaction, strategy and stamina," a press release announced Thursday, per the Mirror.
"These unprecedented virtual boxing matches will be exclusive to live TV streaming platform fuboTV and pay-per-view partners to be announced."
Just like during his active years inside the ring, Mayweather Jr. has proven himself to be as extraordinary in the business world, continuing to stake in various ventures that turn him into one of the wealthiest figures in sports.
While he exemplifies his label "Money" on different investments, the 43-year-old is making sure he will not be away from the industry that first brought him to fame – and now, he is all about innovation.
"My team has always been the past, present and future of sports and entertainment," said Mayweather. "Now, together with FaceBank, fuboTV and ONE Entertainment, I am continuing that trend."
Having specific features fit for the content that Mayweather Jr. asks of, the virtual reality promises to be a game-changer in the world of digital sports.
"With FaceBank's tech-driven IP in sports, movies and live performances, and fuboTV's direct-to-consumer live TV streaming platform for cord-cutters, we're already making strides towards building the kind of digital entertainment company we envisioned. Our joint venture with Floyd Mayweather and ONE Entertainment makes possible a few of the greatest fights of all time that never happened, that could have never happened...until now.." said fuboTV CEO David Gandler.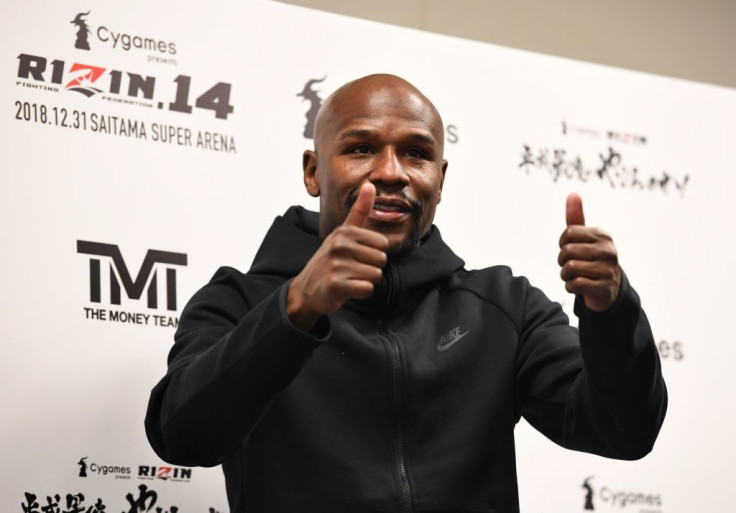 © Copyright IBTimes 2023. All rights reserved.