Floyd Mayweather Rumors: Would Famed Boxer Really Face Conor McGregor In UFC?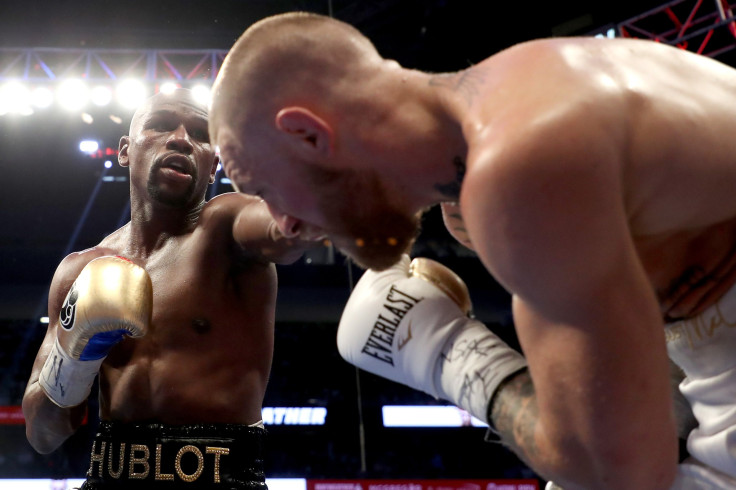 The biggest boxing event of 2017 saw millions around the world watch undefeated welterweight Floyd Mayweather finish his career with a perfect 50-0 record against mixed-martial arts fighter and first-time professional boxer Conor McGregor.
In what detractors would describe as a wildly successful public-relations stunt, Mayweather danced around McGregor's punches for about eight rounds before putting an end to the charade with a serious effort in the ninth and 10th rounds to win by a technical knockout. When the fight ended, the result of a four-city expletive-laden tour and about 28 minutes of suspect ringmanship saw both fighters take home a massive financial windfall in boxing's second-highest grossing fight.
Since the fight, there have been questions as to whether the two outspoken fighters would consider another bout, and this time on McGregor's preferred medium of an Octagon. UFC commissioner Dana White has expressed confidence that Mayweather, aware of the financial implications, would make the move to UFC.
"Money" Mayweather, who in March confirmed he applied for an MMA license, spoke to Showtime's Jim Gray on Saturday in Las Vegas about coming out of retirement and joining UFC.
"Is it possible that I come back? Yes. But if I do come back it has to be in the Octagon," Mayweather said.
The 41-year-old then said that he had spoken with his camp and CBS-Showtime about fighting in UFC.
"If we can get together with Dana White and the UFC to make a megafight happen — one fight — it could be against Conor McGregor, we don't know," said Mayweather. "But we can do a multi-fight deal."
Mayweather, who like many prizefighters enjoys lobbing the occasional brash overstatement, provided a major understatement when discussing McGregor.
"Conor McGregor has other things to deal with," said Mayweather.
Indeed, McGregor's immediate UFC future might be in doubt after turning himself into New York police Thursday. McGregor was charged with three counts of assault and one count of criminal mischief after a UFC media event at Barclays Center in Brooklyn in which he allegedly threw a metal dolly at a bus window. Bail was set at $50,000 with a court date for June 14.
After his McGregor comment, Mayweather reverted back to typical self-boasting.
"I can do whatever I want to, when I want to and how I want to," said Mayweather.
He added that he could compete at 145 pounds. Mayweather has boxed at about 147 pounds, the welterweight level, for much of his career.
A move to UFC would be a provocative decision for the boxing great. For all of the criticism directed at Mayweather, he has always been a boxing purist. The son and nephew of two professional boxers, Mayweather has proven to be one of the greatest defensive specialists in the history of the sport, conjuring the likes of Willie Pep and Pernell Whitaker. Mayweather has cultivated a shoulder roll that has also served him well, eliciting comparisons to boxing greats George Benton and Archie Moore.
Like any fighter, Mayweather is capable of learning the nuances of MMA and an Octagon. But will he be able to master techniques beyond his boxing skills?
Word spread in March that Mayweather was in training with Tyron Woodley, a welterweight UFC champion. Woodley is about an inch taller than Mayweather and fights at about 156 pounds.
It would probably take plenty of training with more than just Woodley for Mayweather to gain a firm understanding of fighting in the Octagon, particularly against a seasoned fighter like McGregor. Oddsmakers had listed McGregor as a -1,000 favorite and Mayweather the underdog at +650.
"I can wrestle. My wrestling game is not that bad," Mayweather told TMZ in March. "On a scale from one to 10, it's probably a seven. And I think we can take it up to a nine if possible. Of course, my hand game, on a scale of one to 10, is 100. My kicking game, on a scale from one to 10, is probably a four."
Many would insist that Mayweather, who has not been shy about boasting his perfect boxing record, would be risking not only his unblemished resume but also his health if he rushed into a UFC career.
"It takes years of wrestling, martial arts, and combat sports training to be a mixed martial artist," said White, when asked by TMZ about Mayweather fighting in UFC.
"He's a defensive master with his hands, doing all this stuff," White added. "When somebody double-legs you and drops you on your head, he doesn't have the defense for that."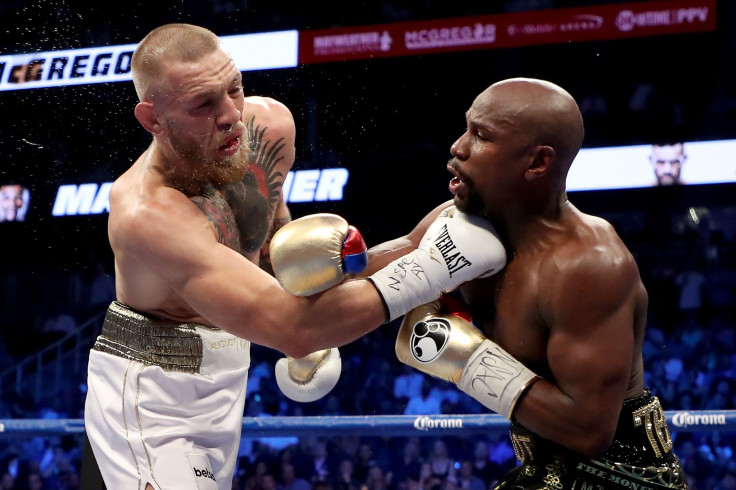 © Copyright IBTimes 2023. All rights reserved.