Floyd Mayweather vs. Conor McGregor News: Boxer Indicates Contract Agreement Could Be Coming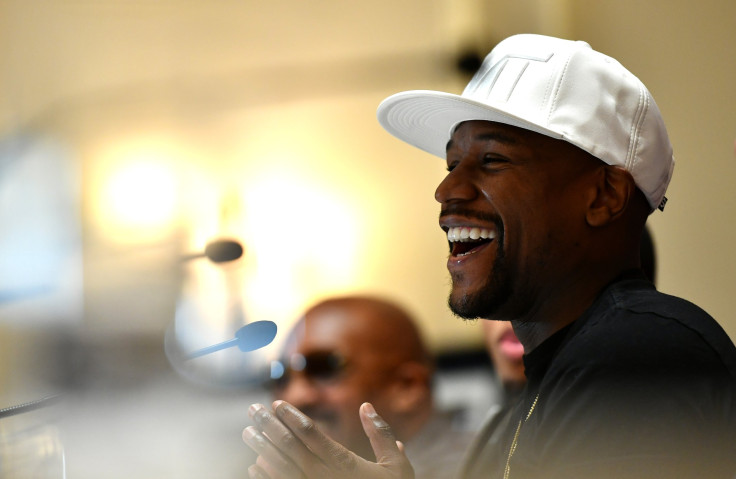 The pieces needed in order for a fight between Floyd Mayweather and Conor McGregor to become a reality are slowly falling into place. After months of trash talking between the biggest stars in all of combat sports, Mayweather and McGregor seem to be making real strides in getting a deal done.
McGregor made news last week when he announced that he signed a contract, coming to terms with UFC for a potential bout with Mayweather. Putting the pressure on the undefeated boxer to sign his end of the deal, the UFC lightweight champion could soon get what he's been asking for.
Mayweather was in England Saturday to watch the IBF junior lightweight title fight between Gervonta Davis and Liam Walsh. He couldn't escape the questions about McGregor and indicated that the fight has a good chance to be made in 2017.
"If he signed the contract - I'm over here working, I'm always working. . . When I get back over to the U.S., I'll communicate with my team," Mayweather said Saturday night at the post-fight press conference. "I'll call Al [Haymon, Mayweather's manager], I'll get Al and Leonard [Ellerbe, CEO of Mayweather Promotions] on a business call to see what's our next move. There's no rush. When we do make the move, most likely it's gonna be a huge move. You already know, when Floyd Mayweather fights, it's history."
More questions came the next day when Mayweather attended a meet and greet with heavyweight boxing champion Anthony Joshua. The undefeated fighter seemed even more confident that he would soon be facing McGregor inside of a boxing ring.
"They said Conor McGregor signed his end of the deal," Mayweather said. "I look forward to signing my end of the deal. I haven't signed my end of the deal yet so once I get home, I'll communicate with my team, I'll talk with Al Haymon, I'll talk with Leonard, and we'll see what we come up with. We'll put all our great minds together and we're gonna have another super-fight."
Masters of two very different sports, McGregor has already agreed to enter Mayweather's world and lace up boxing gloves for the prospective bout. The MMA star applied for a professional boxing license in the state of Nevada Thursday, preparing to fight Mayweather in Las Vegas.
The fight would almost certainly be in Sin City, considering that's where Mayweather has had his last 14 bouts. Before beating Eddie Alvarez at UFC 205 in November to become the 155-pound champ, McGregor had four consecutive fights in Las Vegas.
Mayweather announced his retirement when he defeated Andre Berto on Sept. 12, 2015, and he hasn't fought since improving his career record to 49-0. It's possible that Mayweather could make his return for a bout with another fighter, though he said there's a "90 percent chance" that a comeback would be for a fight against McGregor.
It's unknown how much money McGregor expects to make for the fight, though Mayweather has stated that he would need at least $100 million to entertain making a return.
© Copyright IBTimes 2023. All rights reserved.
FOLLOW MORE IBT NEWS ON THE BELOW CHANNELS