Floyd Mayweather vs. Conor McGregor: Updated Betting Odds Give UFC Fighter Less Of A Chance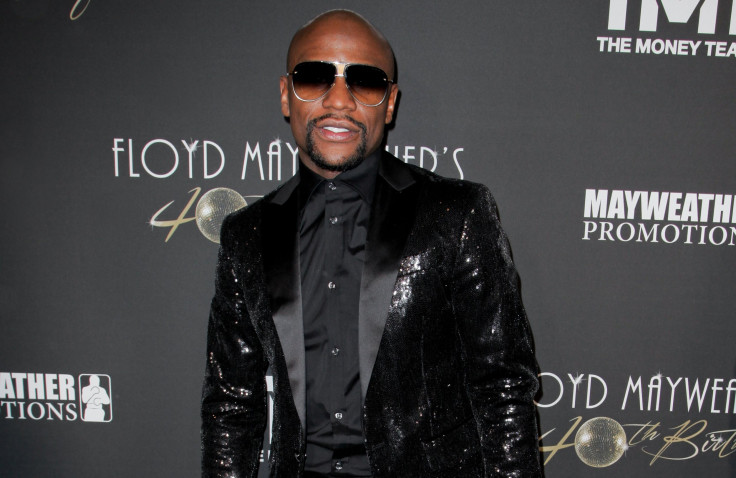 Public support of Conor McGregor might be waning, at least somewhat, when it comes to his perceived chances to make history and beat Floyd Mayweather in a boxing match. The UFC star is a bigger underdog in the Aug. 26 fight than he was just a few weeks ago.
McGregor's betting odds at Bovada.lv are down to +400 after moving all the way to +375 less than a week after the fight was made official. Mayweather has since gone from being a -550 favorite to now a -600 favorite. The undefeated boxer has even better odds to win at Las Vegas sportsbooks.
READ: Floyd Mayweather Posts Video Of Himself Training For Conor McGregor,
Perhaps some fans that believed McGregor could win have thought twice since seeing videos of the Irish fighter training. Both athletes have released footage of themselves getting ready for the super-fight on social media, and not surprisingly, the professional boxer appears to be miles ahead of the one that has no pro boxing fights on his resume.
McGregor remains confident in his quest to become the first boxer to ever defeat Mayweather, who has a perfect record of 49-0. Mayweather hasn't fought since he defeated Andre Berto by unanimous decision on Sept. 12, 2015, and he'll be 40 years old when he steps into the ring opposite McGregor. McGregor will be 29 years old when the date of the fight arrives.
Mayweather last had a layoff of nearly two years when he returned from his first retirement in 2009. Having not stepped inside the ring in more than 21 months, he defeated Juan Manuel Marquez by unanimous decision. Mayweather's only knockout since then came against Victor Ortiz on Sept. 17, 2011, and that occurred when Mayweather threw what some called a "cheap shot."
There is still a sentiment by some of the public that McGregor has a puncher's chance, given the power that he's shown throughout his MMA career. Seven of his nine wins in the UFC have come by knockout, and one of his victories by decision came when he moved up from 145 pounds to 170 pounds. Mayweather and McGregor will meet at a 154-pound weight limit.
McGregor won the UFC lightweight championship on Nov. 12, easily defeating Eddie Alvarez with a second-round knockout. It was his third fight of 2016, though he hasn't fought since then because of the birth of his first child.
As the greatest boxer of his generation and one of the best fighters of all time, Mayweather can realistically end his bout with McGregor whenever he wants. Being the showman that he is, however, it's unknown whether Mayweather will choose to end the bout early or toy with his opponent for the full 12 rounds.
READ: Can Conor McGregor Knock Floyd Mayweather Out?
Bovada.lv gives Mayweather -155 odds to win by knockout and +220 odds to win by decision. Bettors can also wager on the exact round in which the fight might end. Mayweather has +1600 odds to score a knockout in rounds one through nine.
McGregor has +425 odds to knock out Mayweather. Even the staunchest McGregor supporters would have a difficult time making the argument that he can win a 12-round fight, and his odds of winning by decision are +1200.
© Copyright IBTimes 2023. All rights reserved.