Flydubai Flight FZ981 Crash: Airline To Pay $20K Compensation To Crash Victims' Families, Says Black Boxes Found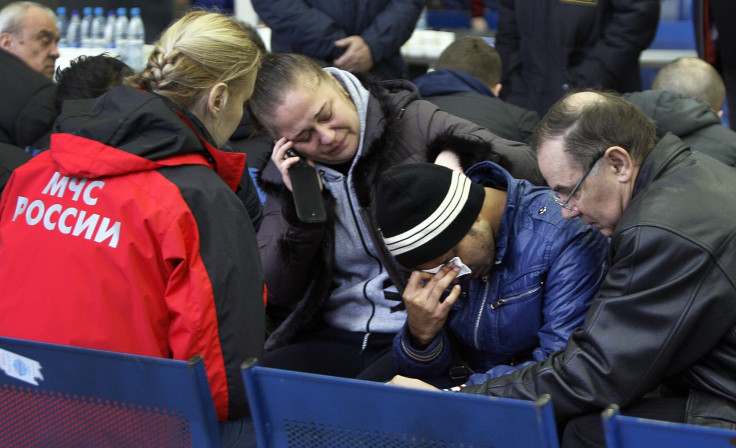 Flydubai said it would grant $20,000 in hardship payments to the families of each of the passengers killed when the jet operated by the carrier crashed in Russia as it attempted to land at Rostov-on-Don airport Saturday.
All 62 people aboard the Boeing 737-800 passenger jet flying from Dubai to southern Russia were killed.
"At present, our priority is to identify and contact the families of those lost in today's tragic accident and provide immediate support to those affected," the state-owned airline said Sunday, adding that it would "organize a program of hardship payments to the families amounting to $20,000 per passenger, in accordance with our Conditions of Carriage, with the aim of addressing immediate financial needs."
Flydubai CEO Ghaith Al Ghaith told a news conference in Dubai Saturday that it was "too early" to determine the cause of the crash. The low-cost airline also confirmed that the black box recorders have been found.
There were 62 people on board the jet at the time of the crash, including 55 passengers and seven crew members. While bad weather was blamed for the crash earlier, investigators reportedly said that either mechanical failure or pilot error were the most likely reasons for the mishap.
Under international aviation rules, the investigation will be led by Russia's air crash safety investigation agency with representatives from the United States, where the jet was made, and the United Arab Emirates, where the airline is based.
According to media reports the plane was in an extended mid-air holding pattern with the crash occurring more than two hours after the plane was scheduled to land.
On Saturday, Sergei Melnichenko, head of Aviation Safety consultancy in Moscow, said so far little pointed to an act of terrorism.
"Nothing points to that," Melnichenko said. "But nothing can be fully ruled out until a complete decryption of the flight recorders is done."
Flight FZ981 departed from Dubai International Airport at 14:20 EDT and the crash occurred in Rostov-on-Don at approximately 20:50 EDT.
© Copyright IBTimes 2023. All rights reserved.