Football Legend Paul Scholes Urges Manchester United To Ramp Up Chase For Upamecano
KEY POINTS
Upamecano is available at a lower price next summer
Former Red Devil urged not to waste the opportunity to sign Upamecano
Solskajer got a front-row seat to check out Upamecano
Manchester United needs to hone up its defensive side, and the player seen by many to address that void is Dayot Upamecano.
Though the Red Devils had their chances in the past, they got a free assessment of the 22-year-old center-back on Wednesday when they faced RB Leipzig in the UEFA Champions League.
But even before getting that chance, the club's former star Paul Scholes already urged United to complete a move for the French player.
Aware that the team is struggling on the defensive end, the 45-year-old feels that Upamecano is the guy that can make a difference.
"This is the type of defender I think United need, he's very different to Maguire and Lindelof," Scholes said to BT Sport via MSN. "It frees the rest of the team to worry about attacking play because you know you've got a center-half who is going to defend and he'll do it all day."
The Red Devils had a chance to sign Upamecano when he was still a teenager. Unfortunately, they chose to pass up at the time after sending scouts to check him out. Their assessment could change after defeating RBL, 5-0.
When asked about it, Ole Gunnar Solskjaer opted to play it safe. Rather than directly answer queries, he bared that he knows what Upamecano is capable of.
"I've always tried to respect they are players for other teams and don't want to comment on every player we are linked to," Solskjaer stated. "I know he's a very good player."
RBL successfully thwarted several offers for the French player in the last transfer window, most unable to meet their asking price.
The German franchise was seeking roughly $58 million to release Upamecano at the time. He ended up re-signing with the Red Bulls although the new terms were intriguing.
Teams who want to get their hand on him next summer will only have to pay $47 million, a fee that the Red Devils or any other team may decide to pick up, SportsBILD reported.
Aside from United, Liverpool was also considering to acquire the services of Upamecano.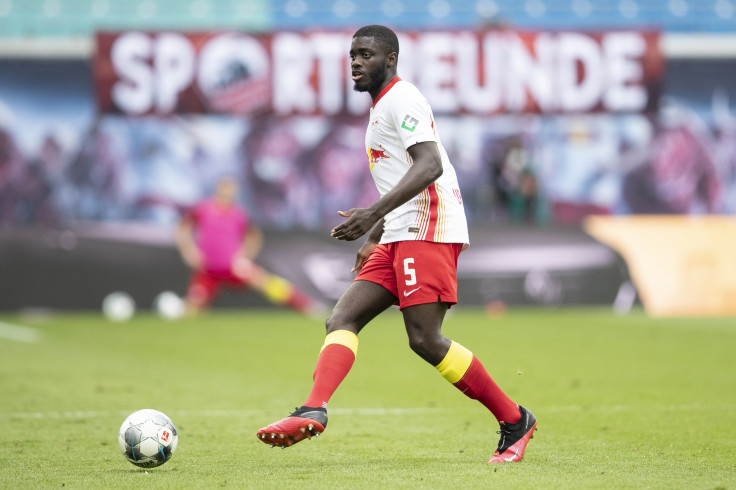 © Copyright IBTimes 2023. All rights reserved.