Arsenal Rumors: Ozil Omission Something Only German Can Resolve, Former Gunner Says
KEY POINTS
Former Arsenal defender bats that players should be ready to play 100% all the time
Lauren thinks Ozil's exclusion is something of his own doing
Ozil's future remains uncertain after his Arsenal contract expires
Arsenal FC has left out Mesut Ozil from its 2020-21 squad although most feel it was something he had coming.
For someone who played a key role in the Gunners' unbeaten 2003-04 season, the fortunes of the German have fallen. Former Arsenal defender Lauren believes that Ozil only has himself to blame.
Lauren looks up to Ozil as a top player and is saddened to not seeing him part of Arsenal's team for the coming season.
However, the 43-year-old player believes there is something deeper as to why he was left out, Sky Sports reported. His take on the matter is practically similar to what Mikel Arteta wants–-seeing the best players perform at the desired level.
The Cameroonian player also pointed out how the plight of Ozil hardly differs from the time that Unai Emery was still around.
"First of all, it's the fault of the player. I believe if you have the quality, if you are a top player, if you are not involved week in week out, I believe that is your own fault," Lauren said. "Obviously all of the clubs have to try to do their best in order to make the player happy and be in the squad and be in the team and play every weekend."
Aside from performing at the desired level, Lauren went on to point out that top players need to be fully committed to the team.
If not, the only plausible option is to leave that player out and go with other ones who are ready to go all out and do their best with the playing time given to them.
Lauren is not the only one left befuddled with Ozil being left out. Former Gunners boss Arsene Wenger is also left thinking. But he feels the issue goes beyond the sport.
"Mesut Ozil is an exceptional football player. What happens at the moment between him and the club looks to be more confrontational. It's not based only on sport," Wenger told Sky Sports.
Unless something changes, it appears Ozil may be left content riding out his contract where is being paid £350,000-a-week ($456,000). Though he wants to play, his options have now dwindled with most transfer windows closed.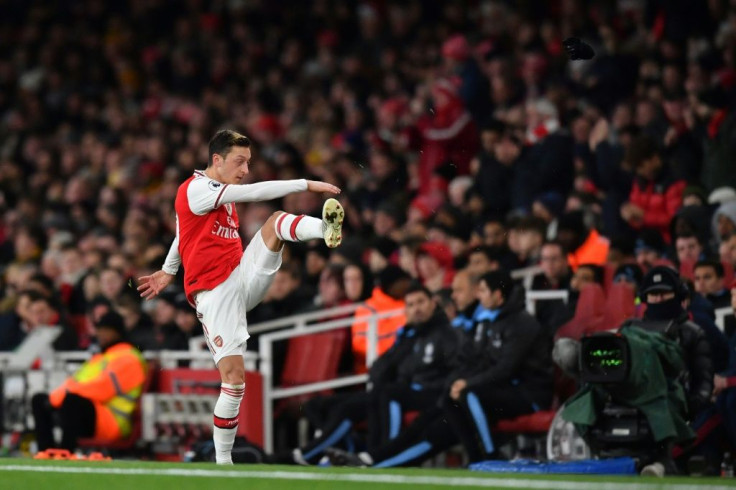 © Copyright IBTimes 2023. All rights reserved.
FOLLOW MORE IBT NEWS ON THE BELOW CHANNELS