Forbes Top 10 Richest People in the World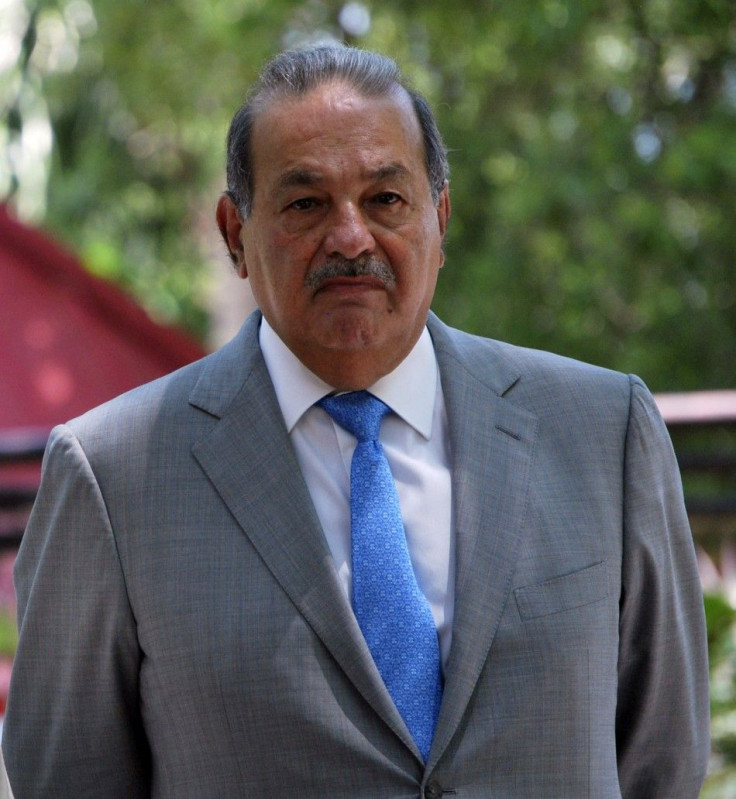 Mexican tycoon Carlos Slim is the richest person in the world for the second year in a row, Forbes said on Wednesday.
Here is the Forbes 2011 ranking of the top 10:
1. Carlos Slim (Mexico) - $74 billion, telecommunications
Slim, 71, first showed a business talent as a 10-year-old selling drinks and snacks to his family. After studying engineering, he founded a real estate company and worked as a trader on the Mexican stock exchange. Cigar-smoking Slim is known for a Midas touch in acquiring struggling firms and turning them into cash cows.
His enormous wealth contrasts starkly with his frugal lifestyle. He has lived in the same house for about 40 years and drives an aging Mercedes Benz, although it is armored and trailed by bodyguards.
He has become involved in combating poverty, illiteracy and poor healthcare in Latin America and promotes sports projects for the poor, but has never voiced plans to give away large chunks of his wealth to charity.
2. Bill Gates (USA) - $56 billion, Microsoft
Sensing the start of a personal computer revolution, Gates, 55, dropped out of Harvard University in 1975 to start Microsoft and pursue a vision of a computer on every desk and in every home. Microsoft went public in 1986 and by the next year, the soaring stock made Gates, at age 31, the youngest self-made billionaire.
In 2008 he stepped down from what is now the world's largest software firm to work at The Bill and Melinda Gates Foundation. He has given $28 billion to it.
Together with his wife Melinda and Warren Buffett, he has also convinced 57 U.S. billionaires to sign up to the Giving Pledge and publicly vow to give away at least 50 percent of their fortune during their lifetime or upon their death.
3. Warren Buffett (USA) - $50 billion, Berkshire Hathaway
Buffett, 80, has run his Omaha, Nebraska-based conglomerate since 1965. Its interests run from railroads to ice cream.
In 2006 he pledged to give away 99 percent of his wealth to the Bill and Melinda Gates Foundation and family charities. So far he has given $8 billion to the Gates Foundation.
4. Bernard Arnault (France) - $41 billion, LVMH
Arnault, 62, a friend of French president Nicolas Sarkozy, was educated at the prestigious Ecole Polytechnique and joined his father's construction company at 25. He earned the reputation of a ruthless corporate raider after pushing out shareholder rivals when he started building the LVMH group in the 1990s with the Louis Vuitton, Moet and Hennessy brands.
It is now the world's biggest luxury goods group. His image as a predator stuck to him afterward when he fought in vain to acquire Gucci in 1999 and 2000. Then this week he snapped up Roman jeweler Bulgari for $5.18 billion.
5. Larry Ellison (USA) - $39.5 billion, Oracle Corp
Ellison, the flamboyant Oracle founder and CEO, is known for his free, public outbursts against rivals such as German software maker SAP AG. The executive, supposedly a model for the Iron Man movie character Tony Stark, late last year attacked Hewlett Packard and its board for the abrupt and -- he said -- unfair sacking of longtime friend Mark Hurd. Ellison then hired him.
Ellison, who won yachting's America's Cup last year, is considered one of the old guard of Silicon Valley.
6. Lakshmi Mittal (India) - $31.1 billion, steel
London-based steel tycoon Mittal, 60, runs ArcelorMittal, the world's largest steel manufacturer.
Mittal's firm is largely funding a $29 million spiraling red tower, designed by Turner prize-winning artist Anish Kapoor and taller than New York's Statue of Liberty, that will soar over London's Olympic Park for the 2012 games.
In 2005 he spent $10 million to promote sporting talent and encourage potential Olympians in his homeland after he was disappointed by India's lone medal at the Athens Games.
7. Amancio Ortega (Spain) - $31 billion, retail
Amancio Ortega, 74, started his clothing business in the 1960s making dressing gowns in his garage in La Coruna. His company Inditex owns the Zara fashion house and is now the world's biggest clothing retailer. Ortega closely guards his privacy and does not give media interviews. He announced in January that he plans to step down as chairman of the company.
8. Eike Batista (Brazil) - $30 billion, mining, oil
A half-German college dropout who for years struggled to emerge from the shadow of his well-known father, Batista has long said he wants nothing less than to be Brazil's and the world's richest person. Everything about the 53-year-old -- from the Mercedes-Benz SLR McLaren sports car he keeps as decoration in his parlor to the X in the name of all his companies that represents wealth multiplication -- screams of unashamed ambition.
A top-class speedboat racer who was married to a famous Rio de Janeiro Carnival queen, Batista dined with U.S. pop star Madonna in Rio last year and, according to local reports, handed her a check over dinner for $7 million as a donation for her social projects.
He has a burning ambition to transform Rio into a modern, thriving city. Just before Rio was awarded the 2016 Olympic Games, he bought up a nearby marina that will be a hub of the games -- an example of his eye for a well timed deal.
9. Mukesh Ambani (India) - $27 billion, petrochemicals, oil and gas
A chemical engineer by training, Mukesh, 53, dropped out of an MBA from Stanford University and joined Reliance in 1981.
Mukesh, who said in 2009 he would take a two-thirds pay cut after the Indian prime minister's comments on vulgar salaries, gave his wife a private jet on her birthday. He also splashed out $1 billion on a 27-story home. He has a volatile relationship with his younger brother Anil, and they have fought over interests from oil and gas, retail, telecoms, entertainment, financial services to infrastructure.
10. Christy Walton & family (USA) - $26.5 billion, Wal-Mart
Christy Walton is the widow of John Walton, who was the son of Wal-Mart founder Sam Walton. Sam Walton built the global Wal-Mart empire from a single dime store in Arkansas. It is now the world's largest retailer.
© Copyright Thomson Reuters 2023. All rights reserved.