Ford F-Series Update: Automaker Holds On To Best-Selling Truck Title For Another Year
Ford (F) has held on to its best-selling pickup truck title for its 43rd straight year in a row, selling nearly a million F-Series and Ranger models in the fourth quarter of 2019. The automaker said its overall truck sales "closed strong," increasing by as much as 15.9% for the quarter, which was the best Q4 Ford has seen in truck sales since 2001.
The company did report a 1.3% decrease in overall vehicle sales compared to the same quarter in 2018 but sold a total of 1.24 million pickups and vans in Q4 and 2,422,69 total vehicles for the year. Ford saw its Ranger pickup truck deliver its best quarter since its reintroduction in early 2019 and its commercial van line had the best quarter since 1978.
"America's best-selling brand for the past decade is on a roll," Mark LaNeve, Ford vice president, U.S. Marketing, Sales and Service said in a statement. "F-Series celebrates 43 years as the country's favorite truck and 38 years as its overall vehicle, and Transit stood at the top of the van podium again.
"We promised a winning portfolio and that's what we're delivering with more on the way, including Mustang Mach-E, an all-new F-150 and the return of Bronco. It's going to be an exciting year for new product at Ford," he added.
SUV sales also increased for Ford, with a gain of 71.6% in the fourth quarter for the Expedition and a 19.1% increase for the year for the EcoSport. Ford attributed its Expedition sales to improved availability with 48,083 units sold, up 52.4% from Q3 2019. The Lincoln SUV also had its best annual sales since 2003, with 87,893 units sold.
Ford's Mustang sales grew 20.4% in Q4 with 17,124 muscle cars sold in the quarter, and 72,489 units sold for the year, which the company said made it the best-selling sports car for the fifth straight year in a row. Mustang GT500 sales also began in Q4.
Shares of Ford stock were down 0.49% as of 2:29 p.m. EST on Monday.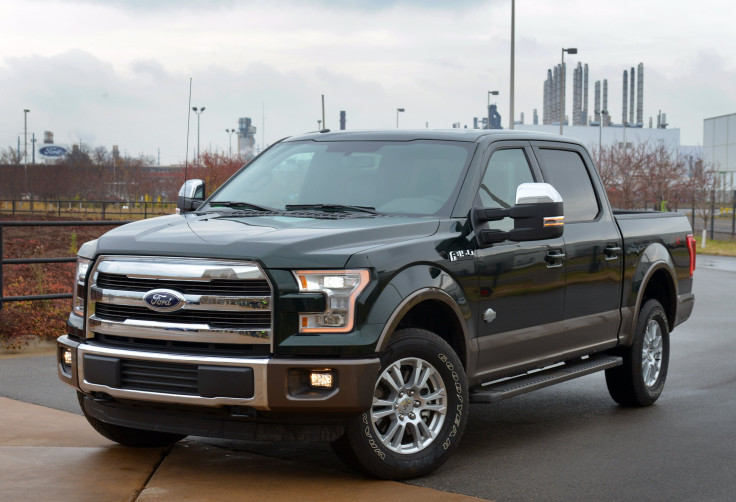 © Copyright IBTimes 2023. All rights reserved.