[PHOTOS] Ford's 2020 Mustang GT500 Spotted Testing Before Its Dealer Debut
Ford's (F) Mustang Shelby GT500 was spotted out in camouflage testing before its fall release date. The highly-anticipated muscle car was seen heavily cloaked and caught in photos by Car and Driver, showing some new features to the vehicle that were not previously seen.
The 760 horsepower GT500, as has been revealed, will feature a V8 engine with a conventional 90-degree crankshaft and supercharger reportedly located between the heads of the cylinders.
Also visible in the photos is a rear diffuser that sits in between the quad exhaust tips and an extended front splitter plane that moves down to a secondary sill behind the front wheels, according to the news outlet.
Enhanced heat extraction louvers were also reportedly showcased as well as new flared front fenders that frame out the front exterior of the vehicle while extra-wide fenders round out the GT500's total look.
Project Predator, as the GT500 development project has been dubbed, is set to hit dealers this fall at an estimated starting price of $74,000.
Shares of Ford stock were up 0.99 percent as of 3:54 p.m. ET on Wednesday.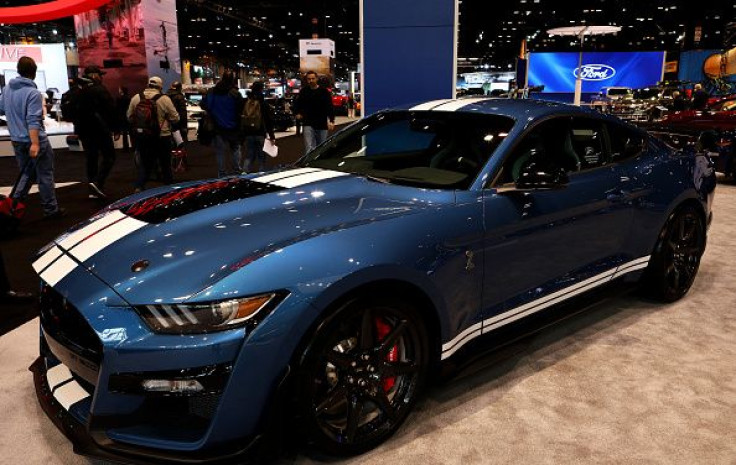 © Copyright IBTimes 2023. All rights reserved.