Ford Motor (F) Could Be On Its Way To Solving Its US Pension Problem – If Interest Rates Rise And The Stock Market Remains Strong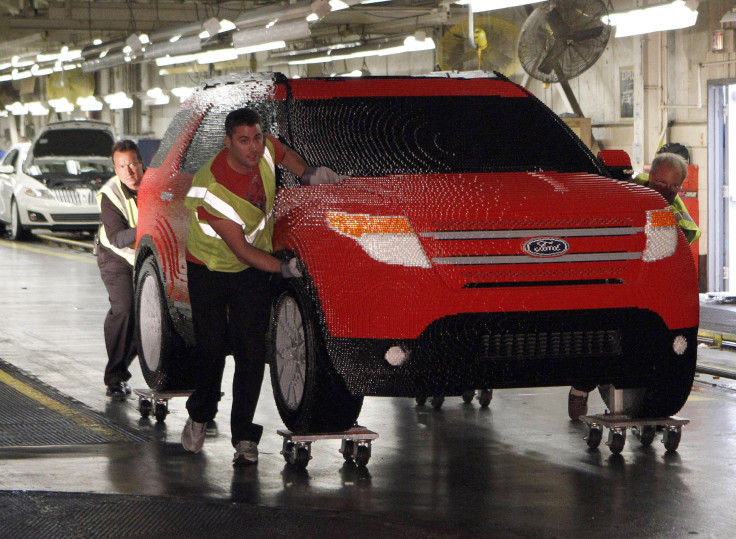 Ford Motor Co. (NYSE:F), the only Detroit Big Three automaker to avert bankruptcy and taxpayer bailout amid the last auto industry crisis that peaked in 2009, had a $9.7 billion U.S. pension shortfall at the end of 2012. This gap needs to be filled in order for the company to meet its obligations to current and retired employees.
But if interest rates rise as expected and the stock market continues its current trajectory, that sum could be cut by more than half by the end of this year and eliminated completely by the end of 2014, according to an analysis of current market conditions and expected near-term outcomes conducted by Reuters.
The benchmark discount rate of corporate bond yields, an important gauge used to calculate retiree pensions, stands at 4.74 percent. That could be over 5 percent by the end of the year. As this rate rises, pension obligations decline.
"The auto companies have always been associated with having these big pension liabilities," Citi analyst Itay Michaeli told Reuters. "It becomes a frustration for investors to deal with more volatility on top of already volatile industry dynamics."
Both Ford and General Motors Co. (NYSE:GM) have shut off pension plans to new participants.
Ford's pension obligation stood at $52 billion by the end of last year. The nearly $10 billion shortfall is viewed as debt by credit ratings agencies and makes it more costly for Ford to borrow money. The company plans to inject $5 billion in its global pension plans this year, or nearly as much as it spent in product development, factory construction and other expenditures last year.
Closing the pension gap not only would secure the company's obligations but also free up capital later to invest in continued growth and pay larger stock dividends, which were suspended in 2006 until last year and are still paying a third of what they were over a decade ago.
© Copyright IBTimes 2023. All rights reserved.
FOLLOW MORE IBT NEWS ON THE BELOW CHANNELS