Ford To Temporarily Close Plants, Cut Production, Delay Vehicles Amid Lightning F-150 Launch
The chip shortage continues to bear down on the auto industry, with more temporary plant shutdowns affecting Ford (F).
Ford said in an internal memo obtained by CNBC that it will temporarily pause or cut production at eight of its North American plants for a period of time through June due to the chip shortage.
The chip shortage has been impacting the auto industry due to the pandemic, which shifted the product toward tech devices when the automotive sector was at a standstill, and consumers were clamoring for computers and home devices to facilitate remote work.
Now that the auto sector has ramped production back up, manufacturers of semiconductor chips are unable to supply the automotive demand, causing industrywide shutdowns and production cuts.
Ford, like other automakers, has made cuts to its production lines, which CNBC said will impact vehicles that include its Mustang, Escape crossover, F-150 pickup truck, and Bronco Sport SUV.
Ford's all-new Bronco has also been delayed for some customers two to three weeks due to the chip shortage, according to a letter to customers obtained by the Detroit Free Press.
Factory production cuts at the Assembly Plant in Wayne, Michigan, the weeks of May 17 and May 24 caused the delay, but Kelli Felker, Ford global manufacturing and labor communications manager, told the Detroit Free Press, "the Bronco remains on track to go on sale this summer."
Ford told CNBC in an emailed statement about the chip shortage, "Our teams continue making the most of our available semiconductor allocation and will continue finding unique solutions to provide as many high-quality vehicles as possible to our dealers and customers."
Not only do the plant shutdowns and production cuts news come a day after President Biden's visit to Ford's Dearborn, Michigan, plant, but it also comes on the heels of the launch of the all-electric Lightning F-150 pickup truck.
Ford unveiled the electrified Lightning F-150 in a livestreaming event on Wednesday night, revealing that the truck had 563 horsepower, 775 pounds per feet of torque, and a 10,000-pound towing capacity. Starting price of the truck is $39,974.
The Dearborn plant that Biden visited on Tuesday is where Ford will produce the Lightning truck in mid-2022.
Plants to temporarily shut down or experience production cuts, according to CNBC, include:
Chicago Assembly Plant in Illinois will shut down the week of May 31. It will also operate on a reduced production schedule the week of June 7.
Flat Rock Assembly Plant in Michigan will be shut down the weeks of May 31 and June 7.
Dearborn Truck Plant in Michigan and Kansas City Assembly Plant in Missouri– truck line – will be shut down the weeks of May 31 and June 7. The plants will also operate on a reduced schedule the week of June 14.
Hermosillo Assembly Plant in Mexico will be shut down the weeks of June 21 and June 28
Louisville Assembly Plant in Kentucky will be shut down starting the week of May 31 through mid-July. This also includes an already scheduled summer shutdown period.
Oakville Assembly Complex in Canada will be shut down the weeks of May 31 through June 28.
Ohio Assembly Plant will produce only Super Duty Chassis cabs and Medium Duty trucks the weeks of May 31, June 7, and June 14.
Ford has said that it expects the chip shortage to reduce its earnings by about $2.5 billion in 2021.
Shares of Ford were trading at $12.34 as of premarket hours on Thursday, up 23 cents, or 1.90%.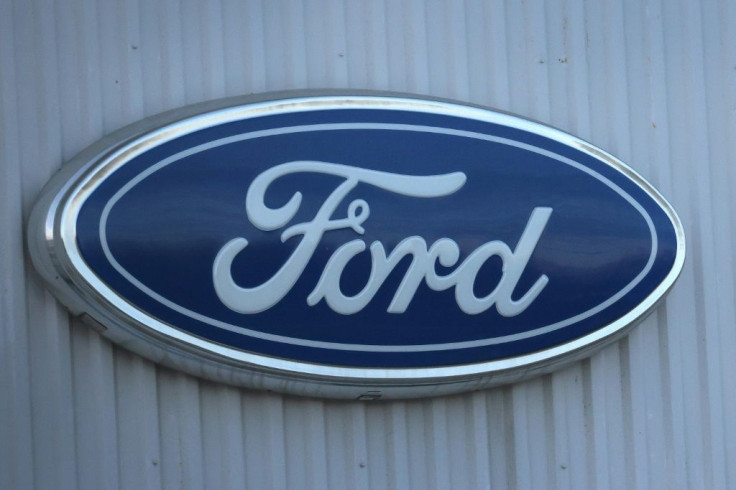 © Copyright IBTimes 2023. All rights reserved.