Ford's Hands-Free Technology Now Available On Its Lowest-Priced SUV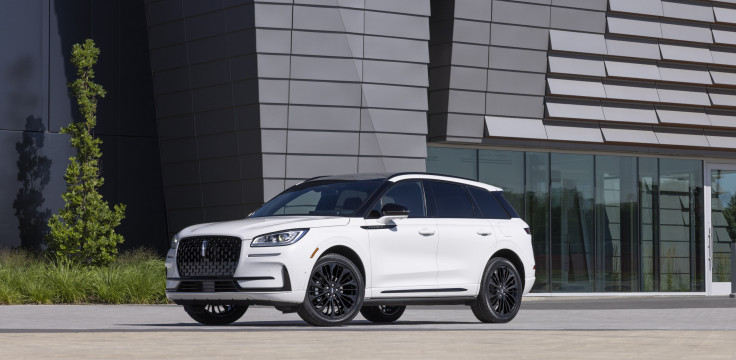 Ford (F) announced Monday that it will offer the 2023 Lincoln Corsair with a hands-free driving system, called Lincoln ActiveGlide.
The Lincoln-brand Corsair is the first "entry-level" SUV to receive the hands-free option, Ford said.
Ford currently offers the ActiveGlide system on the Lincoln Navigator, which has a higher price tag than the Corsair. The Corsair will now be the automaker's lowest-priced vehicle with the technology. Ford also features a hands-free system known as BlueCruise on its namesake models, including the Ford F-150 pickups, Lightning truck, Mustang Mach-E, and Expedition SUV.
The ActiveGlide system, which uses a series of cameras, sensors, and lidar laser-based technology mapping, will be available on all three trim levels of the Corsair, Ford officials told CNBC. The technology is designed to manage the vehicle's speed and steering while using an infrared camera to monitor driver alertness.
"Corsair is artistically crafted and expertly designed to attract younger Lincoln clients and give them the luxury experience they desire," Michael Sprague, North America director at Lincoln, said in a statement.
The Corsair retails for roughly $40,000 to $55,000, depending on the configuration, according to the Lincoln website. Ford is taking orders for the 2023 Corsair and vehicles are expected to arrive at dealer showrooms early next year.
Ford said it will build the new Corsair at its assembly plant in Louisville, Kentucky.
Ford's ActiveGlide and BlueCruise driver-assist systems will compete with GM's hands-free Super Cruise technology. Both automakers' driver-assist options require the driver to take control of the vehicle under certain circumstances, such as during turning. They do not offer the same advanced capabilities as Tesla's Autopilot or Full-Self Driving systems, which have been criticized for their misuse by some drivers.
As of Monday at 12:51 p.m. ET, shares of Ford were trading at $15.52, up 10 cents, or 0.68%.
© Copyright IBTimes 2023. All rights reserved.