Honda To Build $4.4B Battery Plant With LG Energy: What The JV Means For The Automaker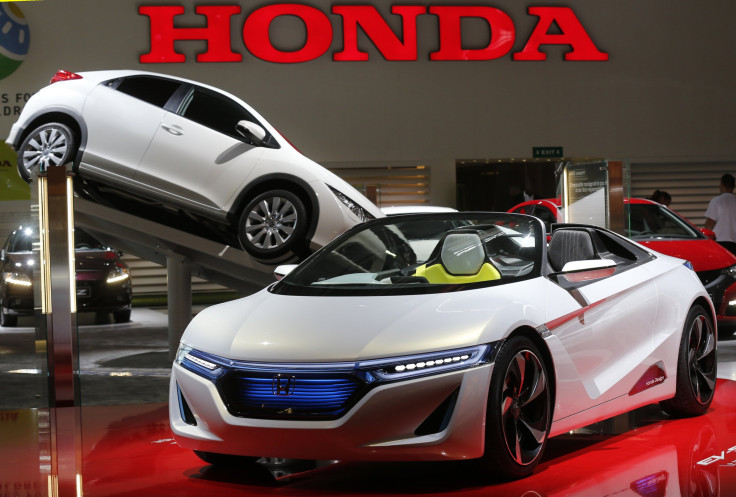 In another move toward electric vehicles, Honda Motor Co. (HMC) has teamed up with EV battery producer LG Energy Solution to build a $4.4 billion lithium-ion battery plant in the U.S.
The joint venture between the two companies will build pouch-type batteries to power Honda and Acura EVs for the North American market, with an expected annual battery production volume of about 40-gigawatt hours.
While the location for the plant is still being determined based on Honda's plans for electric vehicles in North America, the new plant is slated to begin construction in early 2023. Mass production of the advanced lithium-ion battery cells is expected by the end of 2025, Honda said.
Honda, like many other automakers, may have plans to produce battery cells near its North American production factories. Honda currently has a significant presence in Ohio, Alabama, and Indiana, CNBC reported.
The partnership between the two companies is part of an effort to put them both in the "best position to target the rapidly-growing North American EV market" by having a solid supply of batteries on hand for the production of electrified vehicles, Honda said in a release.
"Aligned with our longstanding commitment to build products close to the customer, Honda is committed to the local procurement of EV batteries which is a critical component of EVs," Toshihiro Mibe, president, CEO, and representative director at Honda Motor Co., said in a statement.
The news of the joint venture comes as Honda said its goal is to introduce 30 EVs globally and produce about 2 million electrified vehicles a year by 2030.
Already in its hybrid lineup are the Honda Insight, Accord, and CR-V, while its Acura brand will feature the fully electric ZDX Type S, which is set to arrive in 2024. Honda will also introduce the all-electric Prologue as a 2024 model.
Other automakers which have also entered into battery cell partnerships with LG Energy Solution include GM, Stellantis, and Hyundai. Meanwhile, Ford has formed a partnership with battery maker SK Innovation to produce 60-gigawatt hours of EV battery cells in a joint venture dubbed BlueOval SK.
LG Energy Solution is a spin off of LG Chem.
© Copyright IBTimes 2023. All rights reserved.