Former Biden Aide Blasts Vice President In Angry Tell-All Book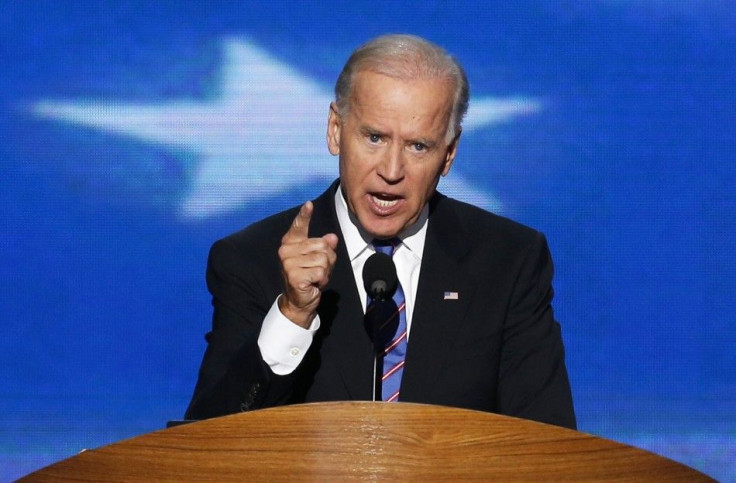 A former aide to U.S. Vice President Joe Biden has released an angry tell-all book depicting Biden as cold and dismissive toward his staff.
The former aide, Jeff Connaughton, depicts Biden as "egomaniacal autocrat" who was "determined to manage his staff through fear" in his book, "The Payoff: Why Wall Street Always Wins."
Although "The Payoff" was published last month, a Politico article on the tell-all Thursday revived interest in Connaughton's description of Biden.
Connaughton began working for Biden as a junior aide in 1988. He later worked as chief of staff to Biden's successor in the U.S. Senate, Ted Kaufman, D-Md. He subsequently became a well-paid Washington lobbyist. He became disillusioned with his party and the political process after the financial crisis.
According to Connaughton, "I came to D.C. a Democrat and left a plutocrat."
"The Payoff" repeatedly characterizes Biden and other members of the Democrat elite as cold and unconcerned leaders who allow Wall Street to control their actions and policies. Connaughton is particularly critical of Biden, who he criticizes as detached and impersonal.
"His ambitions, I was coming to understand, were mainly about himself," Connaughton wrote.
"The Payoff" also criticizes many notable Democrats for "selling out" and accepting money from lawyers, lobbyists, and others who attempted to alter Democratic policy. According to Connaughton, "money is the basis of almost all relationships in D.C."
Of course, the book has come under fire for being biased. In the Politico article that brought the book to national attention, several staffers close to Biden came out against the book.
"The Vice President has not read Mr. Connaughton's book, but remembers working with him over many years in both the Senate and on various campaigns," a Biden aide told Politico. "The Vice President values his relationships with all members of his staff, and appreciates their hard work and dedication to serving the public. He wishes Mr. Connaughton all the best going forward."
Politico also tracked down several of Biden's ex-aides and reported that they have only positive things to say about the vice president, with one of them, Annie Tomasini, referring to Biden as "a mentor."
© Copyright IBTimes 2023. All rights reserved.