Former NYC Police, Firefighters Indicted In $400 Million Social Security Disability Insurance Fraud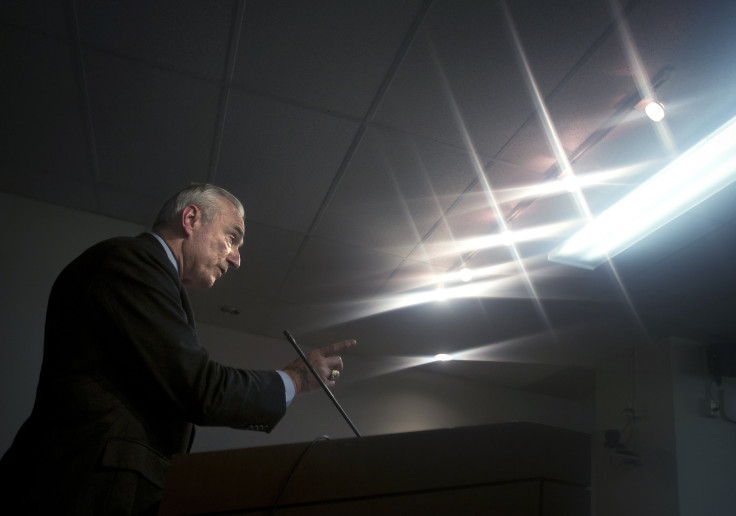 More than 100 former New York City emergency service workers, most of them police officials, were charged on Tuesday for faking psychological problems to bilk insurance benefits in a massive $400 million Social Security disability scam.
According to the New York City officials, dozens of policemen and firefighters feigned mental problems in psychological tests, and collected disability insurance for decades, even as they lived normal lives and held private jobs.
The indictment documents filed by the prosecutors show that many of the accused who claimed they suffered from post-traumatic disorder after the 9/11 terrorist attacks -- which prevented them from stepping out of their homes, let alone taking up a job -- were seen sailing, fishing, participating in television shows, riding motorcycles and golfing in the images posted on their Facebook profiles.
Louis Hurtado, a black belt who trains students in martial arts and starred in instructional videos, allegedly received $470,000 in insurance benefits over 24 years, claiming he has neck injuries and mental problems, the court documents showed. Another image released by the authorities showed a man who claimed he rarely left his house riding a water scooter at a recreational facility. Many of the accused held private jobs, including that of helicopter pilot, and in emergency and security sectors.
"The brazenness is shocking," Cyrus Vance, the Manhattan District Attorney said, in a statement.
"Many participants cynically manufactured claims of mental illness as a result of September 11, dishonoring the first responders who did serve their city at the expense of their own health and safety," he added.
Under the United States Social Security law, individuals are qualified as "disabled" and entitled to Social Security Disability Insurance, or SSDI, payments if they suffer from a disability that prevents them from assuming any job available to them in the national economy. The average annual payment is about $30,000 to $50,000 for each such recipient.
According to the prosecutors, the accused were reportedly trained by four men, including a retired police officer and a disability consultant, on how to feign mental problems such as panic attacks and to fail in memory tests, during the tests to qualify for the SSDI benefits. The defendants claimed they rarely left homes, did not travel and rarely had social interactions, while their Facebook posts showed their lifestyles starkly contradicted their claims.
The prosecutors submitted Facebook photos posted by the accused, intercepted calls and testimony from undercover officers as evidence in one of the largest fraud case related to the SSDI program.
"As a New Yorker, as a U.S. citizen, I can only express disgust at the actions of these individuals involved in this scheme, particularly the 72 former members of the New York City Police Department who have certainly disgraced themselves, embarrassed their families, with their abuse of this system," William Bratton, the police commissioner, said at a news conference, CNN reported.
"The idea that many of them chose the events of 9/11 to claim as the basis of the disability brings further dishonor to themselves."
The team, which perpetrated the worst ever SSDI scam, was led by Raymond Lavallee, 83, a lawyer and former FBI agent and Nassau County prosecutor. Lavallee, along with Thomas Hale, 89, a disability consultant; John Minerva, 61, a union official for the Detectives' Endowment Association; and Joseph Esposito, 64, a retired police officer, bilked thousands of dollars a year in kickbacks from the applicants. In addition, Lavellee also received $6,000 directly from the government for attorney's fees for each applicant.
According to the indictment, the applicants who benefited from the scheme made cash payments to Esposito or Minerva, who in turn transferred the money to Hale and Lavallee. These one-time cash payments were based on the applicants' monthly awards, and ranged from about $20,000 to $50,000.
The accused "in many instances, exploited the tragic events of September 11, 2001 for their own gain. This exploitation, combined with the fact that many of those indicted formerly held positions of public trust, make these crimes all the more egregious," Edward J. Ryan, special agent-in-charge of Social Security administration, said.
© Copyright IBTimes 2023. All rights reserved.