Former WWE Personnel Reveals Who Fans Should Blame For Cesaro's Dismal Run
KEY POINTS
Dutch Mantel places the blame on Paul Heyman for failing Cesaro during his WWE run
Cesaro, now known as Claudio Castagnoli, is poised to reach greater heights in AEW
Matt Hardy believes AEW will be the perfect place for him to round out his career
All Elite Wrestling (AEW) gained a massive boost to its roster when the promotion signed former WWE performer Cesaro--who now goes by the name Claudio Castagnoli--and brought him out at its cross-promotion event with New Japan Pro Wrestling (NJPW) dubbed as "Forbidden Door."
When Castagnoli was with WWE, fans had seen him as the next big thing because of the combination of his natural likeability, consistently solid in-ring performances, and charisma like none other.
However, he never did reach the heights of being a singles star in WWE which led to fans contemplating why Castagnoli did not become a main event player.
It now appears that an answer has been put forward by a former WWE employee.
Dutch Mantel, known to WWE fans as Zeb Colter, recently spoke with Wrestling Shoot Interviews and explained what had been happening behind the scenes.
"They (WWE fans in arenas) like these two guys, even though I was the heat magnet for them, they like [Jack] Swagger and they like Cesaro together. I show up at TV one day and they put him with [Paul] Heyman and I asked one of the agents, and I said, 'why?' and I never doubted anything really," Mantel initially remarked.
Here, Mantel was referring to the trio's run as "The Real Americans", a faction that treaded water for most of 2013 and 2014.
Castagnoli's push was as organic as it can be when fans in attendance started popping up with paper signs saying "Cesaro Section" in late 2013, quickly turning him into a massive fan favorite in WWE.
"He's getting over. We're all getting over with this threesome here. Well Vince [McMahon], he wants to put him with Heyman… He was getting over with us, he really was and they put him with Heyman, and then three weeks later, they took him from Heyman because Heyman killed him too," Mantel shared.
This turned Castagnoli into a massive heel, which allowed him to keep eating losses without any detriment to his brand since he was being managed by Heyman.
It would turn out to be the worst case for Castagnoli as he would go on to lounge around in the mid-card without much direction, until late 2015 when the "Cesaro Section" would pop out in droves and eventually led to his most successful run in WWE with Sheamus, going by the tag team "The Bar".
Castagnoli's WWE departure left most fans pining for what could have been since he is now with AEW, and Matt Hardy fully believes that the organization will push him farther than what he has achieved in WWE.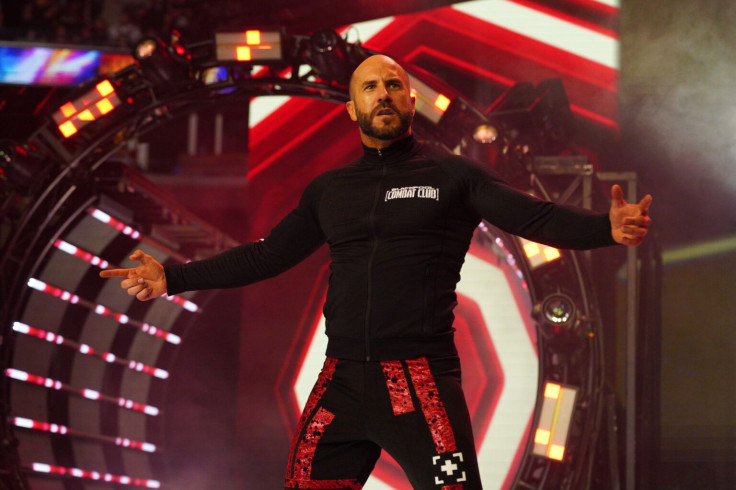 © Copyright IBTimes 2023. All rights reserved.