Why Logan Paul Joining WWE Does More Good Than Harm
KEY POINTS
Logan Paul has signed a contract with WWE
Paul has been doing his best to shake off the image he unfortunately created in 2017
WWE can mold him into a major superstar if given the right performers to feud with
WWE is set to bring in social media star Logan Paul for the long haul after signing a contract with the top-tier pro wrestling company.
He made the announcement on his own Twitter account and signed the contract in the presence of WWE executives Stephanie McMahon and Triple H.
Paul performed in his first match for the organization during WrestleMania 38 Night 1 last April, shocking viewers with just how well he fits in the zany world of pro wrestling.
Emanating pure heel energy throughout the match, the eldest of the Paul brothers did a running powerslam on Dominik Mysterio and generated even more heat from the crowd when he did Eddie Guerrero's signature "Three Amigos" before landing a frog splash on Rey Mysterio.
All in all, it was a great showing for someone who was doubted by most fans, and he has now leveraged that into something great for himself.
Now that he is set to have more appearances in WWE, it seems as if the company is falling into its cycle of bringing in outside talent while neglecting their already stacked roster.
However, WWE may be onto something big here with Paul.
The controversial internet sensation has been slowly rehabbing his image following his disastrous vlog in Japan that showed him videotaping a man's body in the country's infamous Aokigahara forest in 2017.
Paul received tons of backlash for the video that was originally posted on his YouTube channel and rightfully so.
However, it seemed as if he had turned a corner since then and has since mellowed out on the high-energy depictions of himself in videos he made for the platform.
Despite focusing instead on his business ventures with British YouTuber KSI among others, Paul still has not been able to fully shake off the 2017 controversy.
WWE can leverage the instant heat that Paul gets from fans into making him a star that can draw even more eyes to the product on pay-per-views.
Even if he has had only one match on his WWE resume thus far, Paul's ability to hang with the best of them can have him skyrocket in popularity the same way that former NXT performer-turned-SmackDown commentator Pat McAfee did.
Paul still has a long way to go from reaching McAfee levels of popularity within WWE, but if he strings together solid performances to go alongside his already-decent mic work, the company will have another star on its hands.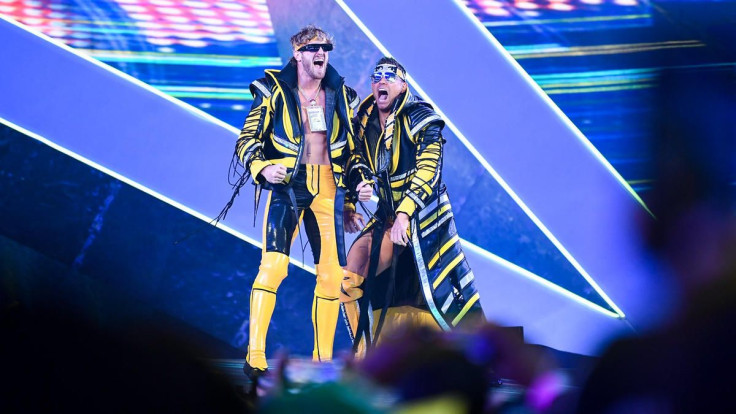 © Copyright IBTimes 2023. All rights reserved.