Fort Hood Gunman Ivan Lopez: Active Combat Not A Requirement For PTSD Diagnosis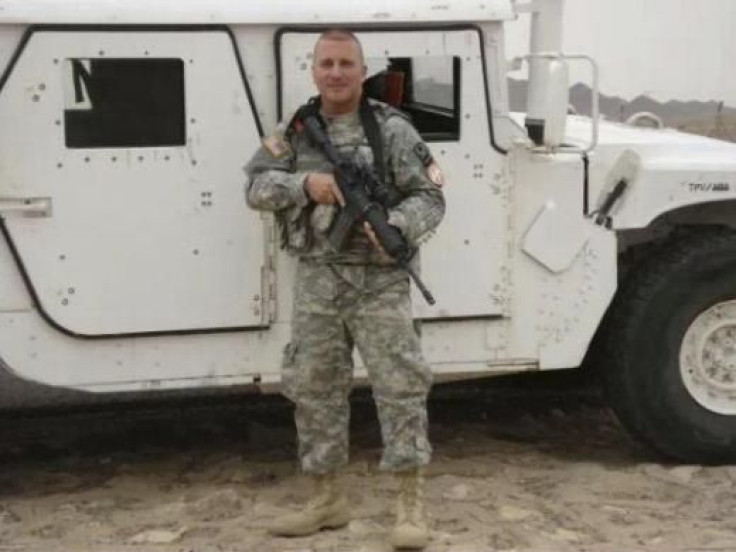 Though the gunman in the latest Fort Hood massacre appears to have never been wounded during his four-month deployment in Iraq and never saw active combat, Spc. Ivan Lopez may have still suffered from post-traumatic stress disorder.
Lopez was being evaluated for PTSD and treated for depression and anxiety, raising the possibility that his military service and/or the psychiatric treatment provided by the military may have played a role in Wednesday's shooting at the Texas Army base in which three innocent people were killed and 16 wounded.
Lopez, who took his own life, served as a truck driver in Iraq for four months in 2011. Lopez had reportedly "self-diagnosed" himself with a traumatic brain injury, but Army officials denied that he had been wounded in his deployment. "His records show no wounds, no involvement — direct involvement in combat," Army Secretary John McHugh told reporters.
Nonetheless, Lopez could have suffered from PTSD related to his deployment. "A person does not have to be actively engaged in combat in order to be diagnosed with PTSD," said a former official familiar with the Department of Veterans Affairs who spoke on the condition of anonymity.
Representatives for the Department of Veterans Affairs did not answer specific questions about the evaluation process for PTSD. The VA released a statement on Thursday afternoon addressing its mental health care for veterans. (Lopez was still active duty, not a veteran.)
"VA has focused efforts on the early identification and management of stress related disorders in order to decrease the long term disease burden on returning troops," the statement read. "Veterans coming to VA for the first time are screened for the presence of symptoms of PTSD, depression and alcohol misuse. The same screening for PTSD, depression, and problem use of alcohol is repeated on a regular basis for new or existing veterans of any service era. Should the veteran screen positive for any of these conditions, further evaluation and appropriate treatment are provided."
Sean Hanna, director of Hope for Heroes, a counseling service for members of the military, expressed concern about an apparent lack of cooperation between the Department of Defense, which provides mental health services for active duty officers, and the VA, which provides care for returning veterans. According to Hanna, once a soldier leaves active duty and the care of the DoD, he or she must essentially start from scratch with the VA.
"They [the DoD and VA] are two huge federal systems, and there is no handoff between the two. So when somebody gets out of the military and do all their checkout and paperwork and they're done, they're given their papers and walk off the base," Hanna said. "[The VA] take them in immediately if there's some kind of health emergency, but people that would want to be proactive about some subtle things that's going on in their lives and they're afraid to ask for help, or feel there's a stigma in asking for help, they really need to be gently coaxed and brought in."
Though it is unclear what, if any, treatment Lopez had been given for symptoms of PTSD, the soldier was reportedly taking Ambien and antidepressants. During a psychiatric exam last month, he gave no sign that he was likely to commit violence against himself or others, "so the plan (going) forward was just to continue to monitor and treat him as deemed appropriate," McHugh told reporters on Wednesday.
© Copyright IBTimes 2023. All rights reserved.