Foursquare 'Attribution' Takes On Nielsen By Selling Foot Traffic From 1.3 Million Daily Mobile Audience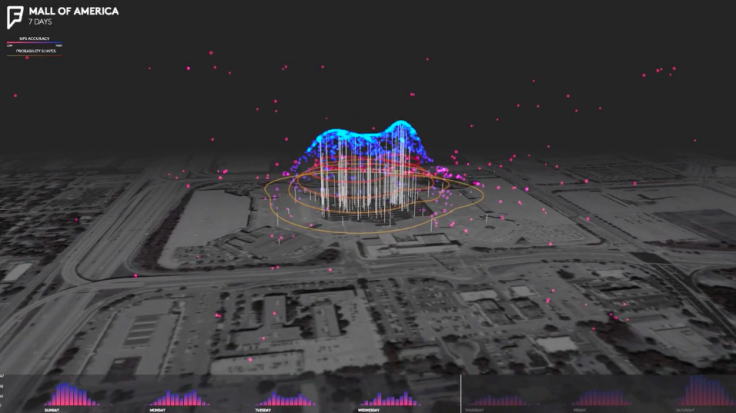 Foursquare wants to help marketers answer an eternal question: did your ads work? Specifically, what did someone exposed to an ad in the real world do next?
That's the idea behind a new product unveiled today called "Attribution," part of Foursquare's effort to grow beyond being a location-based social network to providing business tools for marketers. The tool will allow advertisers to track the locations of 1.3 million Foursquare users as they shop or otherwise go about their daily lives. "The size of the panel we have today dwarfs anything that exists," said Steven Rosenblatt, Foursquare's president, at the company's headquarters in New York on Monday.
Foursquare thinks it can be a world leader in providing consumer shopping data due to its foundation in consumer apps. Even as advertising goes digital, there "has been a big gap," Rosenblatt said. "Attribution really is the holy grail of advertising. On desktop we nailed that. But I think the thing that we missed is that connection between the digital and physical world."
Currently, Foursquare has 50 million monthly active users of its two products: Foursquare and Swarm. But for Attribution, the company is pulling the daily location information of 1.3 million smartphone users in the United States. That doesn't mean it's when they are actively sharing tips to Foursquare or checking in on Swarm; it implies that the smartphone owner has allowed either app to run in the background and monitor their location.
Foursquare will provide that data to marketers who can use those insights to track the success of their campaigns from online to the real world. While e-commerce sales are rising, up from 6.5 percent to 7.5 percent year-over-year, still 93 percent of retail sales are done in store, according to the US Census Bureau.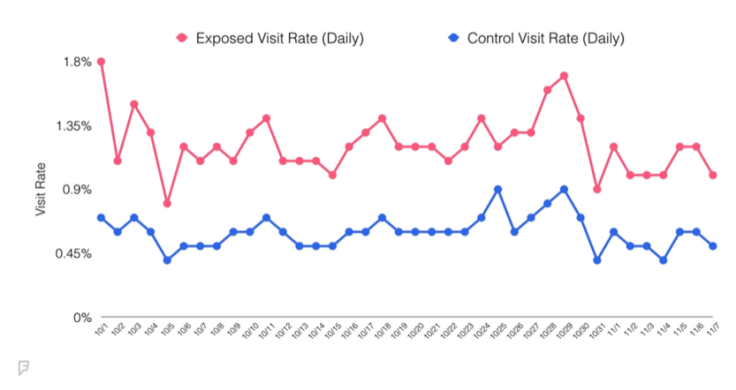 While providing insight to real world sales is desired by advertisers, Foursquare still doesn't offer a complete picture of who's buying. "Foursquare's location data and its slice of behavioral data will certainly provide great value given its user base of over 1 million people. But that still is relatively small for Big Data," Rolfe Swinton, chief research officer of RealityMine, a mobile and behavioral analytics company, wrote in an email.
Then there are the obvious privacy issues that Foursquare and advertisers will have to navigate. "Definitely a useful tool for advertisers, but possibly a little too big-brother for users. As with all things data and database, it will be important to see how data sets can stay anonymized and secure," said Rye Clifton, Director of Experience at GSD&M, an ad agency.
Even with a high sample size, Foursquare's data may not be completely representative of the U.S. population. For instance, Foursquare knows a user's age, gender, location and device but is unable to report demographic information such as ethnicity or income. Foursquare "will be even more valuable when that data is matched with the smart data of calibration passive behavioral and contextual datasets that give deeper individual behaviors, consumption patterns, and views on their daily lives," Swinton wrote.
For now, Foursquare works with Acxiom to provide third-party insights on the audience. The company is looking for more partners, said Chris Rorie, Foursquare's director of research and ad effectiveness. Foursquare claims that the audience is about evenly split between male and female and of iPhone and Android users. Its core audience is between the ages of 18 and 55.
Foursquare partnered with retailers Brown-Forman and TGI Fridays, ad tech companies Drawbridge and Adelphic, and Flipboard, an online magazine app. Foursquare's system goes "beyond clicks and likes," said Christine Cook, head of advertising at Flipboard, who was at Monday's event along with Foursquare's Chris Rorie and Peter Krasniqi. "We can use this to power at least foot traffic if not actually sales."
Foursquare has long been a provider of analysis of in-store sales. For example, in September Foursquare released a prediction that Apple would sell between 13 and 15 million iPhones. Apple later announced that more than 13 million iPhones were sold during launch weekend. "Foursquare's data is essentially the world's biggest panel of foot traffic data," Foursquare's Jeff Glueck wrote in a blog post at the time.
To determine the predictions, Foursquare sets up a control and exposed group prior to the ad campaign. They then look at a user's foot traffic prior to the ad release and after.
Beyond predictions, Foursquare has tested real world examples. For Super Bowl weekend, Foursquare tracked customers at auto retailers two weeks prior and then in the week after. The company found that Hyundai had the greatest lift in sales with about 5 percent growth. Foursquare can visually map data from place visits, as shown in this video:
With Attribution, they're not just doing it for free. Foursquare is hoping to sell the insights starting at 50 cents per 1000 attributions. "If we can get this data to the brand during the campaign then we can help with them optimizing their media spend," said Peter Krasniqi, Foursquare's vice president of global brand strategy and operation.
Foursquare is far from the only company offering ad insights and mobile insights. But the company is hoping the data from the last seven years and the continuing power of its consumer apps will make them seen as valuable to advertisers. The data is "not incentivized. These are just people who love using Swarm," said Rosenblatt.
© Copyright IBTimes 2023. All rights reserved.