Fourth Stimulus Check Update: Payments Coming In 2022, What To Expect
A new year and another new variant driving up COVID-19 infections are upon us, and with the pandemic seemingly nowhere near its end right now, many Americans are understandably concerned and worried about what it means for their future. As they face growing inflation and fears of new shutdowns, the call for stimulus aid has continued to grow.
The federal government has not signaled plans to send out any additional stimulus checks in 2022, but there will be some aid that could still happen to ease the burden families may be facing. Here's a look at every form of stimulus aid that is on tap for the new year.
Child Tax Credit
Unfortunately, the Expanded Child Tax Credit that many parents looked forward to on a monthly basis from July-December 2021 is not currently expected to happen in 2022. While a one-year extension of the credit, which saw advanced payments of $300/month for children under age 6 and $250/month for children age 6-17, was a part of President Joe Biden's proposed Build Back Better Plan, the reconciliation bill was squashed in the Senate after Senator Joe Manchin (D-W.Va.), stated he would not vote with his party to approve the legislation.
However, members of Congress and the President still have hope they will be able to convince Manchin to come to their side and get the bill passed in the new year. If they are able to do so, the payments should once again resume. What is unclear is if parents will receive any sort of back pay for months of the credit where it is missed.
They will definitively receive the other half of the credits when they file their 2021 tax returns.
Economic Impact Statement
Direct stimulus checks to Americans, also known as Economic Impact Statements, are not expected at all in 2022, despite increasing COVID-19 cases and high inflation. The last stimulus check was given to Americans in March 2021, and the administration has not indicated plans to approve a fourth one.
Experts have also warned that Americans shouldn't expect another check because the inflation woes they are facing now can also be directly tied to the stimulus checks they already received.
Social Security COLA Adjustments
Despite calls for a senior citizen-specific stimulus check of $1,400, one such payment is not expected to come. However, according to AARP, there will be an increase in Cost of Living Adjustment (COLA) benefits for seniors in 2022—a total of 5.9%. It marks the highest jump in COLA benefits in decades, with previous years seeing an average increase of 1-1.3%. The 5% adjustment should see the average benefit rise to $1,657.
Student Loan Repayment Forbearance
After initially planning to have repayment of student loans start up again after Jan. 31, the Biden administration once again extended the freeze on both repayments and interest until May 1, 2022, marking just over two years that those with student loans are being given a reprieve from their repayments. The extension this time was cited as being done because of the emergence of the Omicron variant of COVID-19.
The Administration has been hesitant to continue extending the freeze, which could mean this one will truly be the final extension, barring the emergence of new variants, though many are still calling for the President to fulfill a promise he made on the campaign trail to eliminate up to $10,000 in debt for every single borrower. It's unclear if he will follow through on that promise potentially in 2022.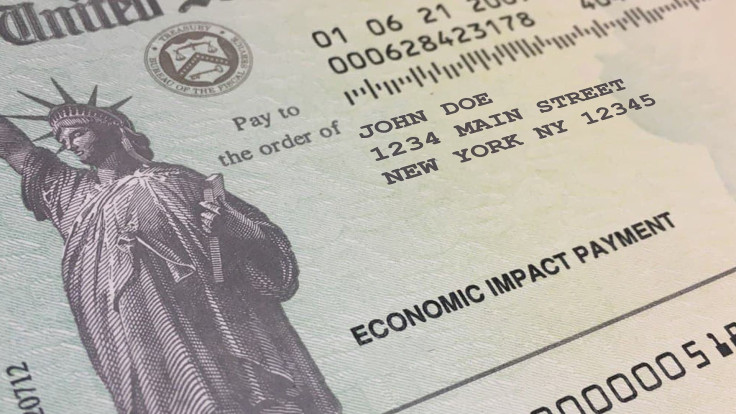 © Copyright IBTimes 2023. All rights reserved.