Fourth Stimulus Check Update: Chance Of New Payments 'Fairly Slim' As Demand Grows
Despite the demand for more stimulus funds as inflation woes and a new surge of COVID-19 cases stoke more fears of economic trouble, experts are now warning Americans that they may not want to count on new direct payments from the government.
"At this point, I'd say the odds of another round of stimulus checks are fairly slim," Riley Adams, a licensed CPA and senior financial analyst for Google told Yahoo! News. "For that to happen, data would need to show a rapid spike far above consensus expectations for Omicron cases. This would need to result in large shelter-in-place orders coming out across most, if not all, states. As a result, it would be hard to coordinate and take action on the need for another round of stimulus checks nationally when so many states would opt not to follow a shelter in place order, preferring instead to remain open to avoid a potential downturn in the economy."
The comments come on the heels of the Omicron variant, now the dominant strain of COVID-19 in the United States, causing a large spike in cases around the country, with several regions registering extraordinarily high case counts or shattering previous records. In places like New York, a single-day COVID case record has been broken several times in the last week, with a new high of 28,924 infections reported on Wednesday—also a 30% jump from the new record set earlier in the week, NBC News reported.
However, a need for a stimulus check is based not necessarily on higher caseloads, but if the state were to return to extreme measures to bring cases down—similar to ones enacted by former Governor Andrew Cuomo in 2020, where non-essential businesses were shut down. Despite a surge, Governor Kathy Hochul has stated that no new shutdowns are planned.
In addition, while inflation continues to surge to new record highs, which many Americans are feeling in their wallets, stimulus checks aren't considered the answer to combat the rise in prices on necessities such as food and fuel. In fact, Adams, who also serves as a chief editor for Compare Forex Brokers, also warned that the stimulus checks are a direct cause to the spike in inflation, and giving out more money would only make the problem worse over time.
"Injecting more federal stimulus into the economy could stoke the flames of inflation even further," he said. "With people having more income available, consumer demand might pick up and exacerbate an already stressed supply chain."
Despite the news from the experts, it likely won't quell the concerns of many Americans, especially those who are affected by the now-stalled—and potentially dead—Build Back Better plan, which would see another year of Expanded Child Tax Credit payments. The plan is still not something that the Biden Administration is willing to give up on, but following comments by Senator Joe Manchin (D-W.Va.), it seems unlikely it will be passed anytime soon. As a result, even if it passed later in 2022, for now, parents have seen the last payments of the credit in their bank accounts.
A smaller form of relief has come for at least those who were concerned about their student loan debt, however. After initially stating that the previous forbearance extension that ran out on Jan. 31 would be the last one, the increase in cases did bring the Administration to extend the deadline for payments once more, by another 90 days. Now, loan payments are once again expected to start on May 1.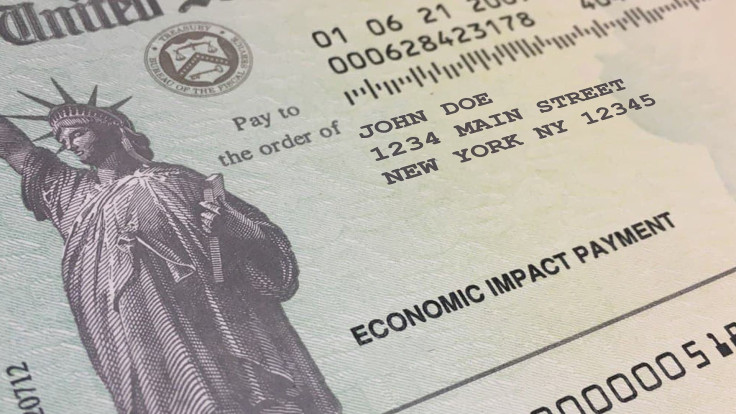 © Copyright IBTimes 2023. All rights reserved.
FOLLOW MORE IBT NEWS ON THE BELOW CHANNELS