Fox News Worries Gal Gadot's Wonder Woman Isn't American
"Wonder Woman," which opened Friday to mostly strong reviews, is expected to be one of the hits of the summer movie season. But over at Fox News, some exception was taken to the superhero's lack of patriotism.
On Friday's edition of "Your World With Neil Cavuto," pundits Dion Baia, Mike Gunzelman and Cavuto debated their concerns on the so-called "un-American" turn the live-action film took. Cavuto began the segment by citing that "some are calling it less American," without citing exactly who took umbrage with Wonder Woman's lack of perceived patriotism.
Cavuto added that Wonder Woman's costume wasn't red, white and blue, and pointed out that "in order to appeal for foreign audiences, [it has] very little reference to America at all."
Read: Who Is Gal Gadot? 5 Things You May Not Know About The 'Wonder Woman' Star
Baia, one of the show's guest, responded that "money" is the reasoning behind the lack of patriotism in "Wonder Woman." The panel had cited the importance of appealing to a foreign audience.
"I think, nowadays, sadly, money trumps patriotism," Baia said. "Especially, recently, I personally feel like we're not really very patriotic, the country, in a certain sense. They want these movies to succeed internationally, so they're going to dial back."
Baia claimed on Twitter that his comments were misconstrued. "Taken outta context much?" he tweeted Saturday, referencing an Entertainment Weekly article that said he was "upset."
The panelists are right is suggesting that Gal Gadot's "Wonder Woman" isn't all that American. Wonder Woman is a fictional exotic Amazonian princess, so her ethnic background technically wouldn't be considered American at all. Lynda Carter — who played Wonder Woman on the 1970s television program — is technically a Latina, while Gadot is from Israel.
As Vanity Fair notes, the problem with this statement is "the costume has gone through many iterations, including Lynda Carter's blue and white bikini bottoms, and in modern comics looks more like Gal Gadot's 2017 version." Wonder Woman is supposed to represent her people — the Amazonians — to America. Therefore, it wouldn't necessarily make sense for the costume to be red, white, and blue.
Read: 'Wonder Woman' Spoilers: Diana Prince's Origin Story Explained
From a financial perspective, the Fox commentators are probably correct for questioning Wonder Woman's lack of American colors, as it might be slightly harder to market a superhero film that contains an aggressive pro-America message in international markets. Considering Wonder Woman's character is supposed to have left her people to rescue an American soldier, it's possible that Wonder Woman's costume choice factored into the "decision" to tone down the patriotism.
"Wonder Woman" costume designer Linda Hemming told the Telegraph, "I like to make people believe when I'm working on something that it's possible that someone would dress like this. It needed to be modern and realistic."
The Telegraph notes also that "while she's still got a lot of skin on show, she's at least got a solid-looking shield, rather than a flimsy piece of rope attached."
Gunzelman pointed out that Wonder Woman confirmed an anti-American sentiment that he felt is prevalent today.
"I think the Hollywood aspect, we see this time and time again, it's cool to hate America these days," Gunzelman inserted. "Just go see Baywatch."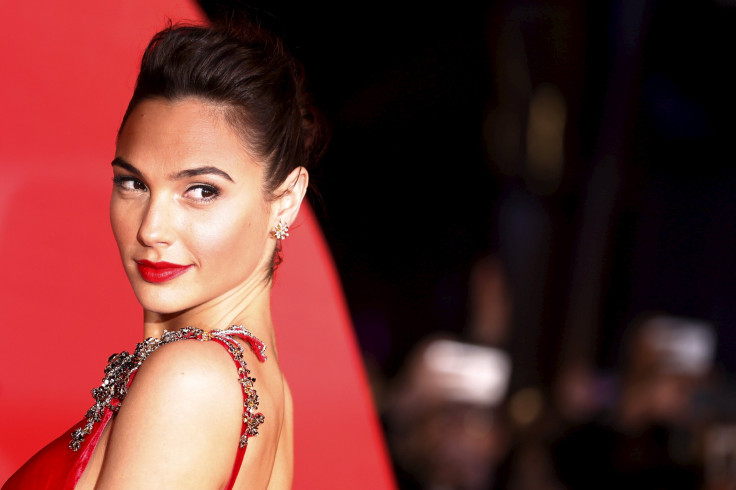 © Copyright IBTimes 2022. All rights reserved.
FOLLOW MORE IBT NEWS ON THE BELOW CHANNELS