Who Is Gal Gadot? 5 Things You May Not Know About The 'Wonder Woman' Star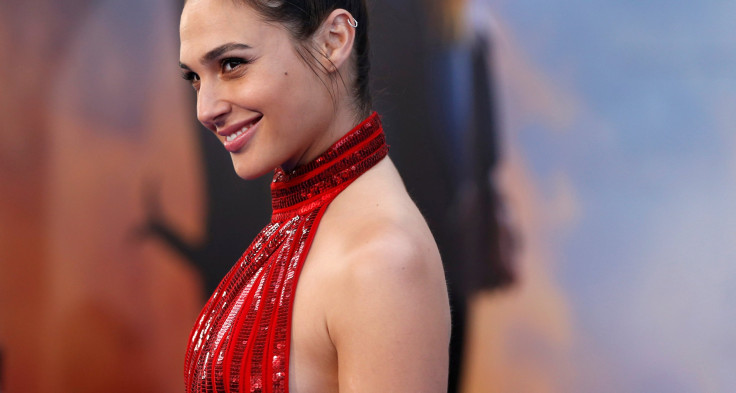 "Wonder Woman" actress Gal Gadot is taking the world by storm.
Gadot, 32, has been thrust into the international spotlight with what could be the highest grossing film of the summer. The latest D.C. Comics venture hit theaters Friday to rave reviews and is expected to reach $100 million at the box office this weekend.
Before nabbing the highly sought-after role of Wonder Woman, Gadot was not quite a major Hollywood figure. While she was cast as Wonder Woman in the 2016 blockbuster "Batman v Superman: Dawn of Justice," Gadot shared the credits with high-profile actors Ben Affleck, Henry Cavill and Amy Adams, among others.
This time around, Gadot is the main star and playing alongside Chris Pine. Prior to Wonder Woman, some may have taken notice of Gadot in 2009 when she landed a role in the highly lucrative "Fast and Furious" franchise.
Read: 'Wonder Woman' Spoilers: Gal Gadot, Chris Pine Reveal Biggest Challenge They Faced On Set
With "Wonder Woman" expected to be a runaway hit, it might be a good time to get to know the star of one of the year's biggest blockbusters.
Gadot Was Not The Top Choice To Play Wonder Woman
Though Gadot may seem to be the ideal candidate to tackle the role of the Amazonian warrior, director Patty Jenkins didn't have the Israeli actress locked in as her first pick.
"I remember when I read in the news that Wonder Woman had been cast and my heart sank," Jenkins told Playboy. "I had been talking to the studio for so long about doing it and I was like well 'that's that.' I'm sure we wouldn't have made the same choice."
The "Monster" filmmaker realized that Zack Snyder made the right call in casting her for "Batman v. Superman."
"Frankly, I think they did a better job than I could have because I don't know that I would have scoured the earth as hard to find her," Jenkins said. "I don't know that I would've looked internationally. I would have just looked for an American girl."
Jenkins believes that Gadot "shares every quality with Wonder Woman and that's no joke. It's one of those rare things."
Read: 'Wonder Woman' Banned In Lebanon Over Israeli Actress Gal Gadot
She Served In The Israeli Military
Gadot probably had no idea that her two years of military service would be useful in preparing her for an iconic role.
Since she is a born-and-raised Israeli citizen, like all of the country's residents, she was required to serve in the Israeli Defense Forces. Gadot joined the military at the age of 20.
"Part of being Israeli is to go to the army," she shared in an interview with People. "All my friends went, my parents went and my grandparents went."
"It's nice in that way that you give back to society," she added. "You give back valued time to the country."
She Was In The Miss Universe Pageant
In 2004, Gadot represented Israel in the Miss Universe competition in Ecuador, though she wasn't completely thrilled with the idea of competing. In an interview with Jimmy Kimmel last year, she talked about her pageantry past. Gadot told Kimmel, "I'm just not that type of girl," and claimed she purposefully tried to "not win the Miss Universe pageant."
"They offered [for] me to participate in the pageant — I went for the experience," she said. "I won and I was overwhelmed. Then, I had to do the Miss Universe pageant."
Gadot Has A Strong Academic Background
When auditioning for the 2008 James Bond film "Quantum of Solace," Gadot felt she wasn't cut out for acting because it didn't fit with her initial career path.
Prior to her acting days, Gadot had been studying law and international relations. When a casting director asked her to consider a part in the Bond flick, she was taken aback.
"I said, 'No way,'" Gadot told W magazine. "I said, 'I'm studying law and international relations. I'm way too serious and smart to be an actress.'"
She then added that "the script [was] all in English. I spoke English, but I wasn't comfortable with it."
Gadot would ultimately not land a role in "Quantum of Solace." But then came the role of Wonder Woman in Snyder's "Batman v. Superman."
"Zack Snyder asked me to do a camera test. That was torture. They were looking at six or seven girls, and we were all in separate trailers and were told to stay inside until they called us," she told W. "Waiting is my enemy Number One, and I was losing my mind. So, I decided to put on Beyonce. Who runs the world? Girls! I just started to dance, and I let my anxiety go."
She Does Her Own Stunts
During her first major movie role in the "Fast and Furious" franchise, Gadot got to put her military training to good use as she performed her own stunts in the jam-packed action flicks.
"All of the stunts on Fast Five and six, I have done myself and on Fast 6 we went crazy with the action movies," she told Real Style Network. "The adrenaline was just incredible and I enjoyed being able to do the stuff that in real life you can't."
In a separate interview to promote "Fast and Furious 6," Gadot explained the thrill she gets from performing her own stunts.
"I want to be a tough girl, I want to do all kinds of action," she said. "I want to have gunshots, I want to fly up in the air, on the motorcycle, whatever. I want to do it all, by myself — no stuntwoman."
© Copyright IBTimes 2023. All rights reserved.
FOLLOW MORE IBT NEWS ON THE BELOW CHANNELS