Fracking Has Led To US Domestic Energy Companies To Out Preform Big Oil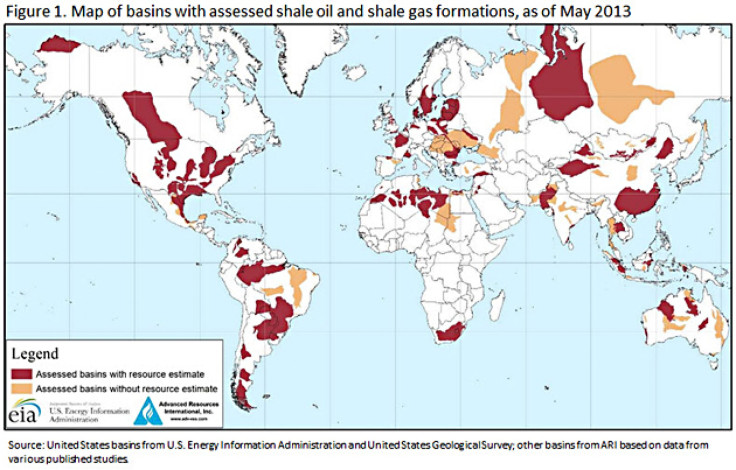 Smaller domestic energy companies are set to outperform Big Oil this year in drilling for shale gas and oil from Texas to North Dakota, Bloomberg reported Monday.
EOG Resources Inc (NYSE:EOG), Pioneer Natural Resources (NYSE:PXD) and Continental Resources Inc. are most likely to receive bigger returns for investors than giant energy companies.
Domestic prices for oil are "bullish for U.S. shale development and benefit producers with a high U.S. production profile," Gianna Bern, founder of Brookshire Advisory and Research Inc., told the news agency.
Thanks to hydraulic fracturing, or fracking, and the ability to drill horizontally, oil production has rocketed, especially in the Midwest. Fracking is a drilling technique that blasts millions of gallons of water and chemicals to extract natural gas or oil from fractured rocks. The drilling technique has been heavily criticized, and some environmentalists contend fracking contaminates groundwater.
Major international producers like Exxon Mobil Corporation (NYSE:XOM) and Royal Dutch Shell plc (ADR) (NYSE:RDS.A) are lagging behind domestic shale explorers in delivering returns to investors, while the Oklahoma City-based company Continental has increased its returns by 33 percent.
The price of the U.S. crude benchmark West Texas intermediate (INDEXDJX:Djubscl) rose 16 percent this year. Its European counterpart Brent blend, which is the pricing standard for two-thirds of the world's traded crude, fell by 1.9 percent. The fall in Brent prices undermined these major international energy producers second –quarter earnings.
© Copyright IBTimes 2023. All rights reserved.