Francois Hollande's 75% Tax Rate Proposal Slammed by Opponents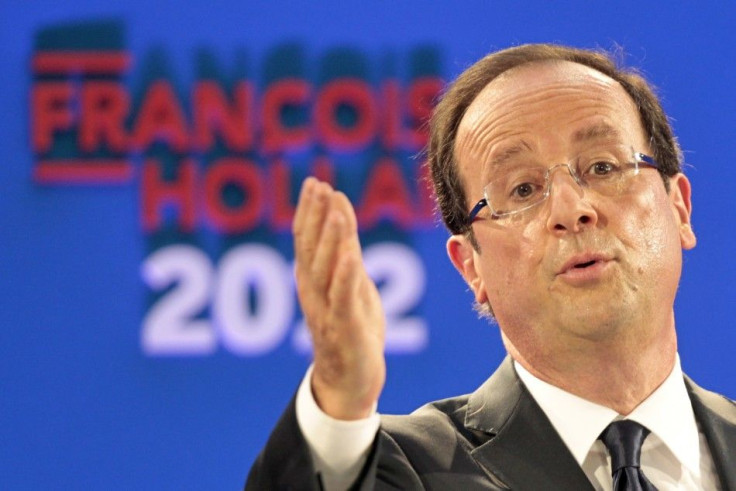 Francois Hollande, the likely Socialist candidate in the French presidential election, wants to impose a 75 percent income tax on the country's wealthiest citizens and repeal tax breaks that the incumbent Nicolas Sarkozy put in place during his term in office.
Above € 1-million [$1.34-million], the tax rate should be 75 percent because it's not possible to have that level of income, Hollande told the TF1 television station.
Previously, Hollande has proposed a 45 percent tax rate on French citizens earning in excess of €150,000 ($202,000) annually.
It's a signal that has been sent, a message of social cohesion, there is an effort to be made, he added.
It is patriotic to agree to pay a supplementary tax to get the country back on its feet.
He also referred to the high incomes of corporate executives in France.
I have seen the considerable progression of the pay of the CAC- 40 [French stock market index] bosses. Two million euros [a year] on average. How can we accept that? he asked.
Hollande's tax scheme was roundly criticized by his political opponents.
"[Hollande] invents a new tax every week without ever proposing the smallest saving," grumbled Valerie Pecresse, Sarkozy's budget minister.
Alain Juppe, the Foreign Minister, condemned the tax plan as a form of fiscal confiscation.
Juppe also told RTL Radio that Hollande is scrambling to catch up with Sarkozy.
He tries a new tax every day, he said.
When Sarkozy came into office in 2007, he established a cap of 50 percent on income taxes. He also reduced the inheritance tax and other taxes -- measures that leftists attacked as concessions to the wealthy.
Francois Bayrou, a centrist candidate for the presidency, told BFMTV: I think it was [French film director Michel] Audiard who used the rather rough phrase: the rubbish-ometer [deconnometre] is working overtime.
Marine Le Pen, the leader of the extreme right wing National Front, quipped: And why not a 100 percent rate?
Even Hollande's own budget affairs expert seemed to be taken surprise by his tax proposal.
Jerome Cahuzac told the France-2 TV channel: You are asking me about a declaration which, for my part, I haven't heard."
Still, in a country mired in an economic crisis and rising joblessness (unemployment is nearing the 3-million mark), Hollande's drastic tax proposal may find some support.
The French election will occur in two parts, first on April 22, followed by a run-off on May 6. It is expected that Sarkozy and Hollande will stand as the final two candidates having disposed of other minor and fringe candidates vying for the top job.
In the latest opinion polls published by IFOP Sarkozy is actually moving up on Hollande. According to results, Hollande would gain 28.5 percent of the vote in the first round of the pool, versus 27 percent for Sarkozy.
However, Hollander still holds a commanding lead in the second round -- 56.5 percent against Sarkozy's 43.5 percent.
© Copyright IBTimes 2023. All rights reserved.