Franklin Graham: 'Pray' For Supreme Court Justices To Oppose Gay Marriage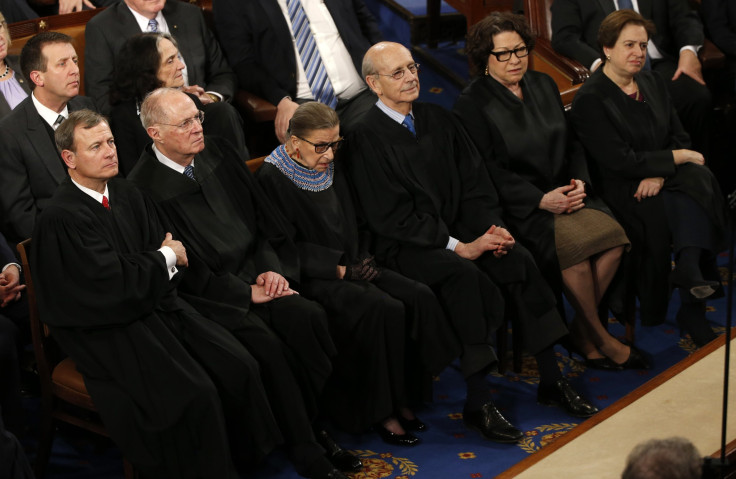 A decision on the gay marriage cases recently argued before the United States Supreme Court isn't expected until late June. For prominent Christian evangelical leader Franklin Graham, that's several weeks' worth of daily prayers for the nine court justices, in the hopes that they don't make a sweeping ruling in favor of same-sex marriage across the U.S.
On Monday, Graham, the son of the famed American Christian televangelist Billy Graham, asked his 1.4 million Facebook subscribers and more than 239,000 Twitter followers to join him in praying daily for each court judge, starting with Chief Justice John Roberts Jr. While views of same-sex marriage in the U.S. generally lean in the supportive direction, hard-liner Christian groups overwhelmingly oppose what they consider a redefinition of "natural marriage."
"If same-sex marriage becomes the law of the land it could have a drastic impact on Christian universities, organizations, and churches," Graham wrote in a Facebook post on Monday. "Those who operate by Christian principles could be severely impacted and even shut down." Graham's message appeared to have been prompted by a Sunday op-ed in USA Today, written by Patrick Henry College chancellor Michael Farris, warning that Christian colleges should prepare for persecution by the government.
"God hears our prayers, and we need to pray that He will work mightily in the hearts and minds of our Supreme Court justices right now as they consider this monumental issue," Graham wrote.
While 36 states and the District of Colombia have legalized same-sex marriage, the court justices are expected to decide whether the Fourteenth Amendment requires that all states issue marriage licenses to gay couples. The justices also could decide if all states must legally recognize a same-sex union performed in a state where gay marriage is legal. Before court arguments on April 28, thousands of Christian groups marched from the National Mall in Washington, D.C., to the steps of the Supreme Court building on Capitol Hill to voice their opposition to a ruling that is favorable to gay Americans.
Prayer requests for government officials aren't a new phenomenon. The Presidential Prayer Team, a nondenominational Christian ministry founded in 2001, has devoted a page on its website to the Supreme Court justices. "We encourage you to pray for these leaders by name," reads a message on the website, which also encourages prayers for President Barack Obama.
Graham's call for prayers on Monday followed a few messages he posted over the weekend on the same topic. "This is a pivotal moment in the history of America. ... we need to pray fervently for the wisdom and counsel of God to work its way into the hearts and minds of those making this momentous decision," Graham wrote in a Facebook message on Saturday.
© Copyright IBTimes 2023. All rights reserved.
FOLLOW MORE IBT NEWS ON THE BELOW CHANNELS