Freddy Garcia's Chances of Winning a Spot in the Yankees' Rotation Improve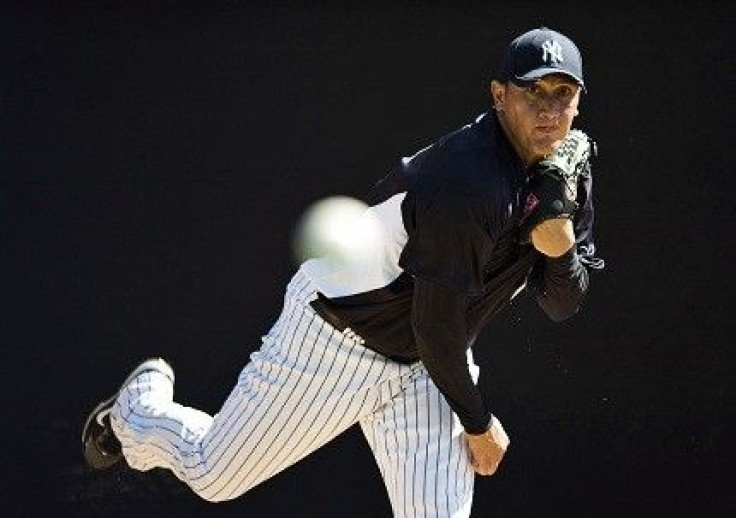 The New York Yankees, with their constantly surging payroll, somehow are thin in the back end of their rotation.
That's good news for Freddy Garcia, who is trying to win the fifth-starter position.
Garcia pitched two scoreless innings today in spring training, and only gave up one hit.
The 34-year-old right-hander has seen his velocity fall sharply over the years, and now throw in the mid to high 80s. Last season, while playing with the Chicago White Sox, Garcia pitched 157 innings and had a 4.64 earned-run average.
In the American League East, where big bats and hitters' parks are the norm, manager Joe Girardi might expect Garcia's ERA to inflate.
Garcia is certainly not the pitcher of 2001, when he threw 238 and 2/3 innings, had a 3.05 ERA, and a 18-6 win-loss record with the Seattle Mariners.
But luckily for the Garcia, the Yankees don't have many better options. Ivan Nova, Sergio Mitre, and Bartolo Colon will be battling Garcia for the fourth and fifth position in the rotation for the 2011 season unless Brian Cashman can pull off a trade this spring. Nova is the favorite for the fourth spot.
Minor-leaguers Andrew Brackman, Hector Noesi, Adam Warren, and David Phelps will get an opportunity to win a job in the rotation, but Girardi has hinted that the two openings in the rotation will go to a veteran.
Should Garcia build off today's performance this spring and regain a bit of his velocity, the job is probably his to lose.
© Copyright IBTimes 2023. All rights reserved.