French Alps Avalanche: Six Skiers Killed In Massive Snow Slide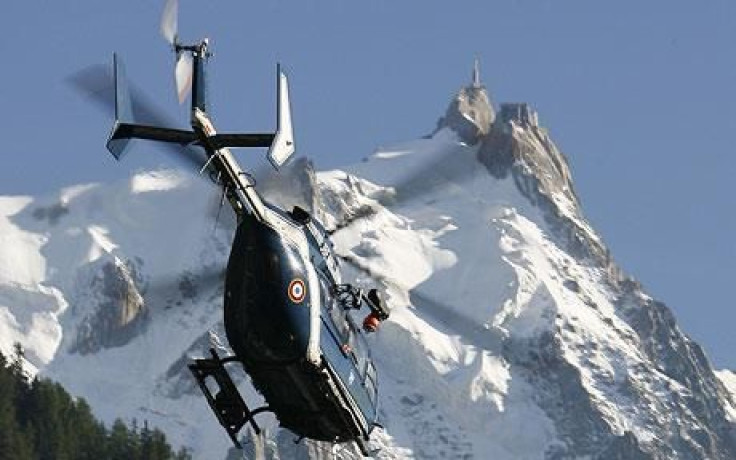 Six experienced skiers were killed Saturday in an avalanche in the French Alps, Agence France-Presse reported. Between 50 and 70 years old, the four men and two women were attempting to traverse an alpine region straddling France and Italy at the time the massive snowslide was triggered. Their bodies were found Sunday below the Queyras mountain range.
The French Alps attract tens of thousands of people each year, but the slopes are often dangerous even for some of the most experienced skiiers, snowboarders and hikers. The avalanche Saturday was the largest to hit the French Alps in recent history, the U.K.'s Mirror reported.
About 30 people die annually in avalanches in France, AFP said. The Association for Snow and Avalanche Studies reported 11 people had already died since the beginning of this winter season, the news agency said.
Last year was especially grim for climbers in the French Alps, as six fell to their deaths in August, the New York Times reported.
The Hautes-Alpes regional office said Sunday all six of the dead skiers were French nationals, AFP reported. Three of their bodies were found before sunrise in a small valley at an altitude of about 8,000 feet. Bad weather forced a team of 18 rescue workers to halt their efforts for a few hours before they found the other three. "The bodies of the other three victims were also found at the site of the avalanche," mountain police Capt. Sarah Chelpi told AFP.
The French Alps are notorious for severe weather. In December, 15,000 cars trying to make their way to and from French Alps resorts were trapped on the roads because of heavy snowfall, according to the U.K.'s Telegraph.
© Copyright IBTimes 2023. All rights reserved.