French Patriot Act? Amid Islamic State Fears, Proposed Legislation In France Touted As Possible Anti-ISIS, Terror Solution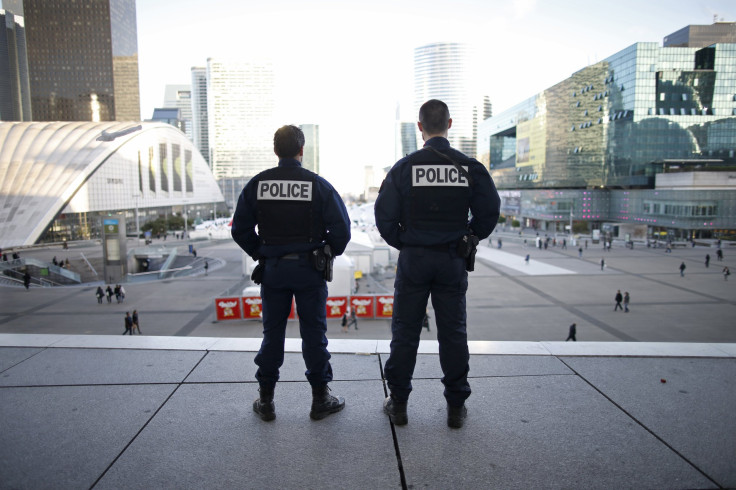 France could be on the verge of introducing a law like the U.S.' Patriot Act after last week's attacks prompted President François Hollande to demand new sweeping security legislation. Politicians debated the extraordinary measures Thursday, with many fearing the requests could put France's cherished freedoms at risk if they are replaced by U.S.-style surveillance and arrest powers, France 24 reported.

"When faced with a threat, we take decisions that make exceptional measures into permanent ones, which is never good for democracy," legal expert Serge Slama told Agence France-Presse.
The state of emergency imposed in the immediate aftermath of the attacks that killed 129 and injured more than 350 was extended by three months Thursday. The French president called for the French constitution to be changed to make it easier for such measures to be taken in the future.
The French leader also called for new laws that would make it easier close down radical mosques, revoke French nationality, expel foreigners from the country who are deemed a security threat, and allow off-duty officers to carry guns. One issue for lawmakers and rights groups in the country is that France had already strengthened its counterterrorism laws in June. Those laws, which updated pre-Internet legislation and allowed the state to snoop on its citizens online, were passed by lawmakers, despite revelations the U.S. had spied on Hollande and many of his predecessors.
At the time, Amnesty International said the new laws took France "a step closer to a surveillance state," with one group describing it as a "Patriot Act à la Française," France 24 said. It's believed any new laws will be used for investigations that have little to with terrorism, as was the case in the United States.

Patriot Act powers in the U.S. were used 11,129 times in 2013, with only 0.5 percent of those requests related to terrorism, according to data from the Electronic Frontier Foundation, a U.S.-based organization that works to protect fundamental rights. Most were used against drug dealers, the group noted.

However, other legal experts speaking with France 24 said such laws likely would either be struck down by France's Constitutional Court or clash with European human rights laws.
"We are still far from a Patriot Act," Didier Maus, a professor of constitutional law at the University of Aix-Marseille in southern France, told AFP. "The Americans created a zone of nonlaw that is unimaginable in France."
© Copyright IBTimes 2023. All rights reserved.