Paris Attack 2015: Named Terrorists All European Nationals, Not Syrian Refugees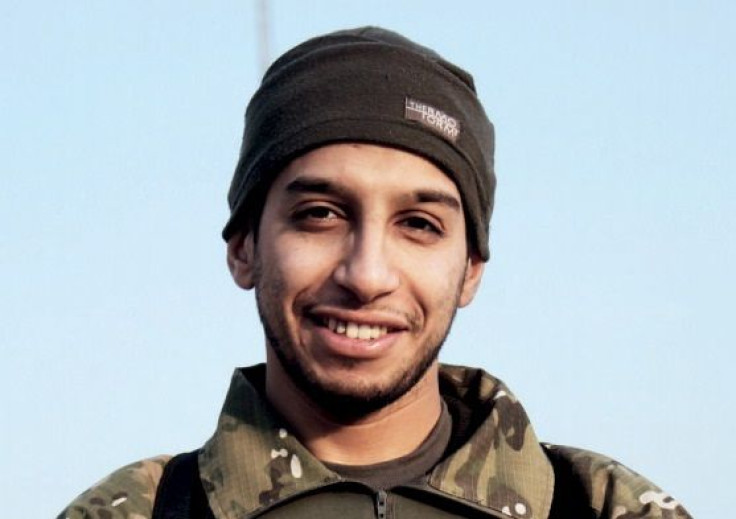 In the days since the deadly terrorist attacks in Paris last Friday, many have made the claim the large number of refugees coming from Syria has allowed terrorists to sneak into European countries such as France, Germany and Belgium. These fears were exacerbated when a Syrian passport was found near the body of one of the suicide bombers.
However, as more information has come out about the attackers involved in Friday's events, the perpetrators identified so far all have been European Union nationals, EU officials said. This further complicates the international discussion around Syrian refugees, as several countries have already taken steps to close their borders following the Paris terror attacks, and politicians in the United States are calling for a "pause" in Syrian immigration as well.
The Syrian passport found near the bomber at the Stade de France said it belonged to Ahmad al-Mohammad, 25, and the Greek government confirmed someone by that name came to Greece in October before crossing into Serbia. But there have been concerns it was fake, and the Independent reported French officials said it may have been "planted" by the Islamic State group, which claimed responsibility for the attacks, to take advantage of the refugee crisis.
The Paris prosecutor's office announced Thursday Abdelhamid Abaaoud, the man suspected of being the mastermind of the Paris attacks, was killed in a raid Wednesday on a building in the Paris suburb of Saint-Denis. Abaaoud, who is of Moroccan descent, grew up in the Molenbeek suburb of Brussels, and is believed to have had close ties to the senior leadership of ISIS.
While several of the assailants had been to Syria, the majority have been identified as French or Belgian nationals. The Independent published Wednesday a list of the attackers with their nationalities. None of them was a refugee from Syria.
Bilal Hadfi, 20 - French (living in Belgium)

Ismaël Omar Mostefaï, 29 - French

Samy Amimour, 28 - French

Ibrahim Abdeslam, 31 - French (living in Belgium)

Salah Abdeslam, 26 - French (living in Belgium)

Hamza Attou, 21 - Belgian

Mohamed Amri, 27 - Belgian (born in Morocco)

*Eighth suspect (unidentified) carrying stolen passport in name of 'Ahmad al-Mohammad', 25 - from Idlib, Syria

The alleged mastermind is Abdelhamid Abaaoud, 27, from Belgium.
As more information continues to come out about the attackers, it does not seem as though the lack of actual refugees among them will calm those who are concerned about security threats in refugee immigration. Poland has rescinded its offer to take in thousands of Syrian refugees and people are calling for the U.K. to close its borders. The U.S. House is set to vote Thursday on whether to temporarily stop Syrian immigration, but President Barack Obama has said he would veto such a bill.
© Copyright IBTimes 2022. All rights reserved.
FOLLOW MORE IBT NEWS ON THE BELOW CHANNELS