French President Francois Hollande Says China's Support 'Essential' For Deal At UN Climate Change Conference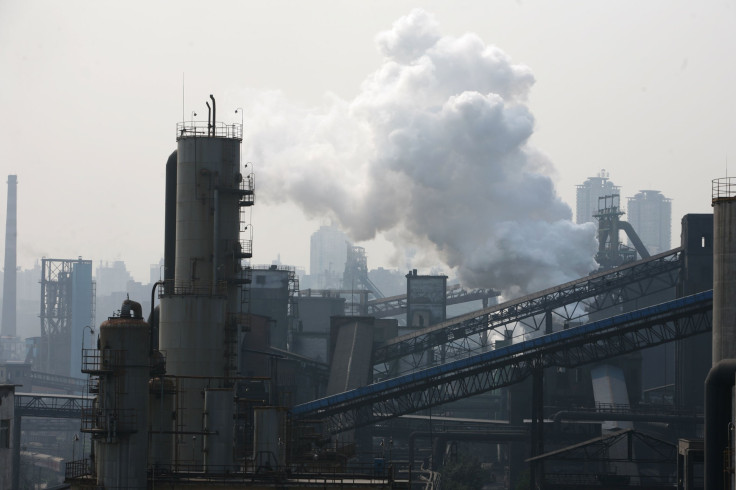 China and France have agreed Monday that compliance checks are needed to strike a climate deal. The agreement came after French President Francois Hollande, who is currently on a two-day visit to China, said earlier that Beijing's support was necessary for an effective deal at the upcoming United Nations climate change conference in Paris.
Hollande's China visit is said to be aimed at persuading Chinese government to push more for negotiations during the U.N. conference, which is scheduled on Nov. 30. Hollande, who made the comments in the southwestern city of Chongqing, said that he was targeting "a global and ambitious agreement that will allow [global] warming to be limited to two degrees."
"The support of the Chinese is essential," Hollande said, according to Agence France-Presse (AFP). "The fight against global warming is a humanitarian issue – how the planet can be preserved – and it is also an issue of considerable economic importance, of what we call green growth."
China, which is the world's largest polluter, is expected to be a key contributor at the conference to put forth the notion of whether the developed or developing countries should carry the weight of reducing emissions, amid the ongoing disputes. While France has been proposing a "legally binding" structure, which would also have a review every five years, China had largely opposed any disciplinary measures on the topic.
In June, China had pledged to cut emissions per unit of GDP by up to 65 percent below 2005 level by 2030. The country had also said that it would increase its non-fossil fuels for primary energy consumption to about 20 percent by 2030.
In his visit to China, Hollande is currently being accompanied by nearly 40 heads of different French companies. On Tuesday, he is scheduled to meet the China Entrepreneur Club, formed by senior executives and industrialists, to talk about the country's economy. Despite of China being considered the second-largest economy in the world, this year the country is expected to witness its lowest economic growth in 25 years.
Hollande is scheduled to meet Chinese President Xi Jinping later on Monday, while he is expected to meet the Chinese Prime Minister Li Keqiang Tuesday, according to AFP. The French leader is also set to make a one-day state visit to South Korea later this week.
A similar visit to China was made by German Chancellor Angela Merkel last week, when she presided over signing 15 business deals.
© Copyright IBTimes 2023. All rights reserved.