Frommer's Print Guides Discontinued By Google Days After Lonely Planet Sale: Report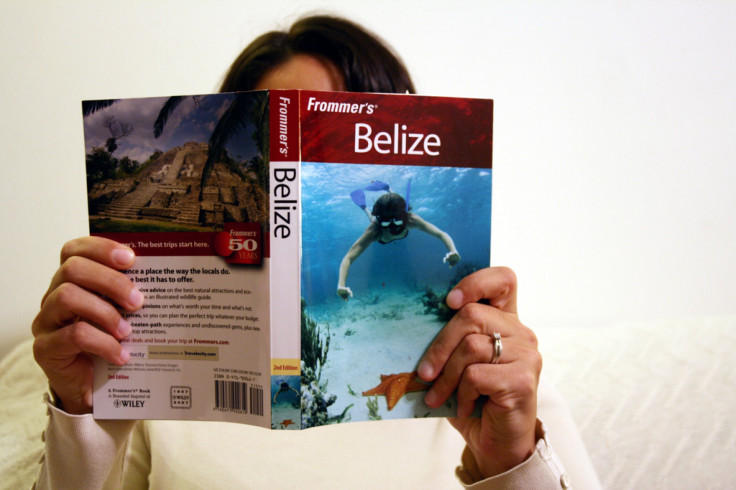 Frommer's guidebooks will no longer travel the world in the suitcases of millions. According to a report from Skift, Google has ceased production of all printed publications bearing the Frommer's brand, effective immediately.
The last two Frommer's titles -- "Napa and Sonoma" and "Banff and the Rockies," both under the all-color Day-by-Day series -- went on sale in early February. The last traditional guidebook, "Frommer's Florida," went on sale in late December. As Skift notes, "Frommer's New York City With Kids" can still be found on Amazon and other online retailers, though it was scheduled to be released Feb. 19 and remains unpublished.
Frommer's authors were reportedly working on 29 titles when editors, now working for Google, informed them that the books would not see the light of day.
Google spokesperson Tiffany Herklots would neither deny nor confirm the report, saying the company had "no comment to offer."
Google's slow-but-steady march into the travel and local listings business reached its zenith last August when it purchased Frommer's for around $23 million, though the exact figure was not disclosed. Frommer's owner, John Wiley & Sons, announced the purchase, saying it had "entered a definitive agreement to sell all travel assets, including all of its interests in the Frommer's brand."
The brand grew out of Arthur Frommer's 1957 bestseller, which advised Americans how to visit Europe on $5 a day. Wiley, based in Hoboken, N.J., acquired Frommer's in 2001, and, at the time of its sale to Google, offered more than 350 guidebooks in print.
But just one month after the purchase, Google removed the bookstore from Frommers.com. It repeatedly declined to comment on whether it would maintain Frommer's or continue to publish the print books. Moreover, publishing was never seen as Google's priority. Many believe the search engine giant bought both Zagat and Frommer's for the sole purpose of combining their databases with Google+.
Travel guidebooks were once thought of as impervious to the change from print to digital given that holidaymakers don't always have access to mobile data when abroad -- particularly in less developed nations. But publishers of these iconic tomes are beginning to feel the pinch. U.S. retailers sold just 7.97 million books in the adult nonfiction/travel category last year, a drop of 19 percent from 2011 and 27 percent from 2010, according to Nielsen Bookscan.
Some of the loss was, presumably, mitigated by an increase in publishers' digital downloads. But the wealth of alternative content on the Web -- from TripAdvisor to Wikivoyage and amateur blogs -- is certainly troubling for the industry.
Greg Sterling of Sterling Market Intelligence speculates that Google will ultimately kill the Frommer's brand.
"In the absence of the print guide, it's quite possible that the Frommer's brand will quickly lose value over the next 12 to 24 months," he notes. "Print is expensive, but it's part of the brand. If print goes away, then Frommer's is just another travel site/app in a sea of them. And TripAdvisor is much stronger … than Frommer's as a standalone Internet or mobile property."
Google's alleged decision to move Frommer's away from print comes just two days after BBC Worldwide sold off Frommer's main rival, Lonely Planet, to Nashville-based NC2 Media, a company that has promised to "marry the world's greatest travel information and guidebook company with the limitless potential of 21st century digital technology."
Controlled by the reclusive billionaire Brad Kelley, who made his fortune in the 1990s selling discount cigarette brands, NC2 Media fashions itself as a company "primarily engaged in the creation, acquisition and distribution of quality digital content and the development of the technologies to make that possible."
A letter sent to employees assured that NC2 Media would keep Lonely Planet's core book publishing, but added that its focus would be to "accelerate the brand's digital strategy."
© Copyright IBTimes 2023. All rights reserved.