Fruit Recall 2014 Expanding: List Of Recalled Fruits Grows For Trader Joe's, Costco, Walmart And More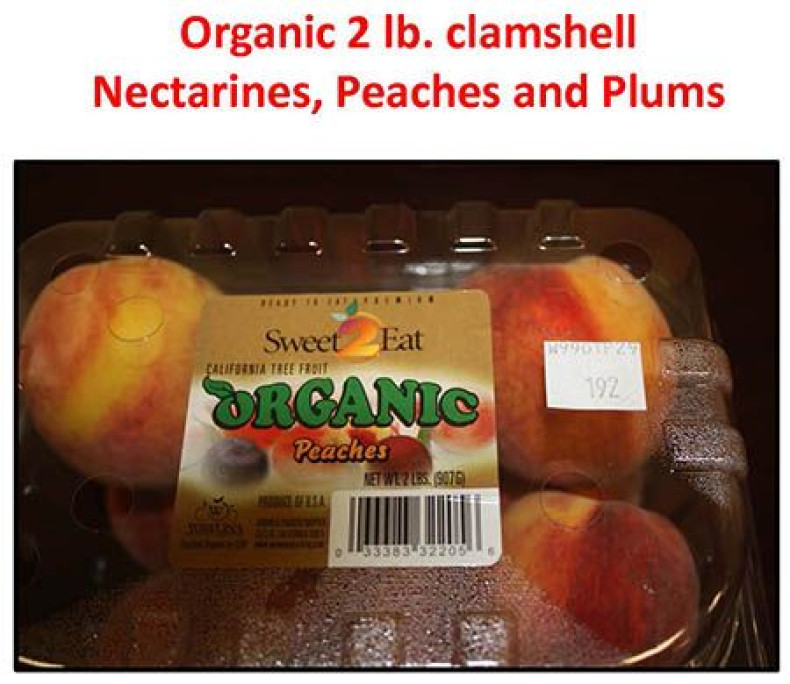 After a nationwide fruit recall that caused concern at major food retailers, including Trader Joe's, Whole Foods, Costco and Walmart, the list of recalled fruits due to a possible Listeria contamination is growing.
The Wawona Packing Co. in Cutler, California announced last week that it is expanding a voluntary recall on fruits like peaches, nectarines, plums and pluots "out of an abundance of caution." The original recall covered fruits packed from June 1 through July 12, but will now include fruit packaged through July 17, a statement on the Food and Drug Administration (FDA) read.
The voluntary recall was issued on July 19 for possible contamination of Listeria monocytogenes, a bacterium that can cause symptoms like high fever, severe headache, stiffness, nausea, abdominal pain and diarrhea. The packing company issued the second, expanded recall on July 31 "as a precautionary step" because it has "yet to identify with scientific certainty the source" of the contamination at its packing facility.
So far, no one has reported illnesses stemming from the recalled fruit.
The company said it does "not know the locations of the companies or stores that received the products from our direct customers," but CNN reported Trader Joe's, Kroger, Costco, Whole Foods Market, Ralphs, Food 4 Less and Walmart all warned about the contaminated food on their websites.
The FDA said the recall included whole white and yellow peaches, white and yellow nectarines, plums and pluots packed by Wawona. Brands include Sweet 2 Eat, Sweet 2 Eat Organic and Mrs. Smittcamp's as well as packed in private labels like Sam's and Trader Joe's. A full list of the recalled products with photos is available on the FDA website.
Whole Foods said it also recalled some of its made-in-store products prepared with the fruit including salsas, tarts, salads and cakes. However, Whole Foods told CNBC that it was not affected by the second recall.
Any fruit potentially involved in the recall should be thrown out or brought back to the store where it was purchased for a refund. The FDA said food packaged after July 18 as well as fruit packaged in other Wawona facilities are not part of the recall and should be safe to eat.
No additional products have been packed at the California facility involved in the recall and it will remain closed until the source of the contamination is found.
"We have brought in nationally known experts in food safety to investigate every part of our packing facility, and we are working with the U.S. Food & Drug Administration," Wawona Packing Company president Brent Smittcamp said in a statement.
Smittcamp initially said the "recall will present challenges for the company" but added he was "confident that by working together like we have, we will successfully address them and be stronger for it."
Photos of the recalled fruits from the FDA are included below.