Fukushima Nuclear Radiation Caused Thyroid Cancer In 4-Year-Old
Since the catastrophic nuclear disaster in Fukushima, Japan in 2011, the local government has repeatedly denied that any child under the age of five was sickened with thyroid cancer as a result of radiation. But a support group for children with cancer in Fukushima confirmed Friday that a boy who was four at the time of the nuclear disaster had been diagnosed with thyroid cancer, casting doubt on the government's denials.
The Fukushima Medical University, run by the prefectural government, also denied that any child under the age of five had developed thyroid cancer, the Japan Times reported Friday. However, an audit of medical receipts conducted by the 3.11 Children's Fund for Thyroid Cancer, who paid the 4-year-old boy's medical bills, found that he had an operation at the facility to remove this thyroid gland.
Read: Pictures Show Fukushima's Nuclear Radiation Nightmare
The prefectural government, meanwhile, remained adamant that any cases of thyroid cancer in children are unrelated to the nuclear meltdown. Thyroid cancer is known to be caused by radioactive iodine released during nuclear accidents like the one at Fukushima and a report issued by the World Health Organization listed the cancer as a possible result of the meltdown.
A study published in 2015 in the scientific journal Epidemiology suggested that children who were exposed to radiation at the time of the accident in Fukushima were likely to develop thyroid cancer more frequently. Independent experts, however, cast doubt on the study, saying the direct link couldn't be sufficiently proven.
An estimated 173 young people were diagnosed or suspected of having thyroid cancer in the years following the nuclear disaster, though government officials denied the two were explicitly related.
Read: Fukushima's Nuclear Radiation So Destructive, Not Even Robots Can Survive
"It is hard to think there is any relationship [with radiation]," Hokuto Hoshi, a medical doctor who leads the Fukushima committee that screens young people for thyroid cancer, said in a news conference in 2016.
The government has begun to welcome evacuated residents back home to certain areas in Fukushima, though radiation levels at the defunct plan are elevated and the cleanup process is expected to take decades. Evacuation orders for parts of Kawamata, Namie, Iitate and Tomioka were lifted in recent days, though it's unclear how many residents will choose to return.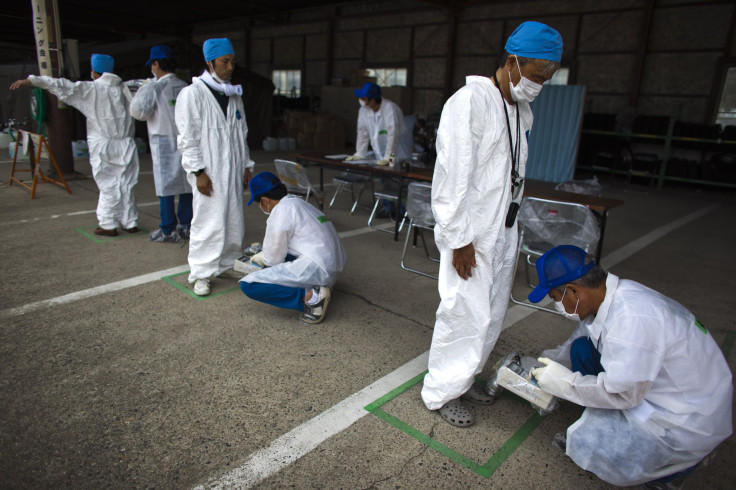 © Copyright IBTimes 2023. All rights reserved.
FOLLOW MORE IBT NEWS ON THE BELOW CHANNELS